It's tax time!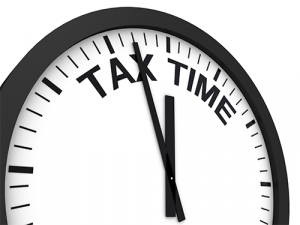 If you consented to retrieve your W-2 electronically, your 2014 form is now available. Read on to learn more about how to read your W-2, get free tax services and avoid scams.
To access your W-2 after logging into myUFL, navigate to Main Menu > My Self Service > Payroll and Compensation > View W-2/W2c Forms. Active employees who have not already done so may also provide their consent and retrieve their W-2s immediately.
Employees who have questions about their W-2s may refer to UF Payroll and Tax Services' W-2 and FAQ webpages for guidance. One of the most common questions is, "What are the codes in Box 14 of my W-2?" Codes found here include:
125 – All before-tax deductions to health, life, dental, vision, flexible spending and other qualified plans
132 – Before-tax parking deductions
401a – Your contributions to the FICA Alternative Plan
414h – Mandatory retirement contributions. The FRS requires all members to contribute 3 percent employee contributions. These contributions, as required by s. 121.71(2), Florida Statutes, are treated for tax purposes as employer-paid employee contributions (commonly called an employer pick-up) under Internal Revenue Code section 414(h)(2).
If you have additional questions, please email taxhelp@admin.ufl.edu or call University Payroll and Tax Services at (352) 392-1231.
Free tax services available
The United Way is offering free income tax preparation services with the return of its VITA free tax program. The United Way will be helping with tax preparation at 10 sites across Alachua County, beginning January 17th. Appointments can be made by calling 2-1-1 for a location near you or you can file taxes online immediately at http://www.myfreetaxes.com.
Feel free to share this flyer with anyone who might benefit from this service—clients, employees, coworkers, family, friends. There is no income threshold, so feel free to spread the news!
Avoid phone scams this tax season
The IRS recently released an advisory and a YouTube video reminding taxpayers to beware of threatening and aggressive phone calls from criminals impersonating IRS agents. There has been a surge of these phone scams in recent months, often preying on the elderly, newly arrived immigrants and those whose first language is not English. The IRS urges taxpayers to not be fooled by these scam artists.