A Season for Gratitude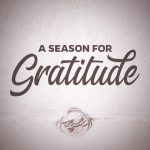 Over the past year, our faculty and staff have shown tremendous resolve and resilience through unprecedented challenges, and many have taken on extra work or applied their creativity in extraordinary ways to ensure the success of our departments, colleges and the university.
For our final issue of 2020, please help us recognize those exceptional individuals or teams who have made a difference this year by taking a few minutes to share some brief words about them with us.
Submissions will be accepted through the end of the day on Tuesday, Dec. 15.