Benefits Open Enrollment runs Oct. 11–29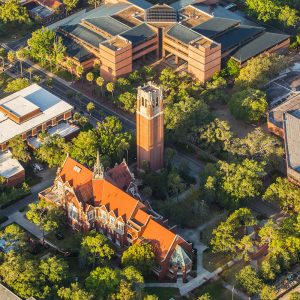 Open Enrollment for 2022 benefits will take place Oct. 11 through Oct. 29. UF's annual Open Enrollment period is your opportunity to add, change or remove benefits enrollment elections for the next plan year. Elections made during this period will take effect on Jan. 1, 2022.
Here are a few ways you can prepare for Open Enrollment:
Review and update your People First and UF mailing address information by Sept. 30 to ensure timely delivery of Open Enrollment materials. Instructions to update your address can be found here. 
Review information on the State of Florida's myBenefits as well as UFHR Benefits websites for insurance plan details, enrollment information and more.
Have your People First ID (PFID) and password ready. To locate your PFID, log onto the myUFL portal and navigate to: Main Menu > My Self Service > Benefits > PFID & Beneficiary Info. People First passwords expire every 90 days. To reset yours, log into the People First website and follow the "Forgot Password" instructions. For further assistance, call 1-866-663-4735.
Keep an eye out for your annual benefits statement from the State of Florida, which will be mailed to your home address. Note that only state-sponsored plans will be listed in this statement; any UF-sponsored plans you participate in will not be reflected. Also be on the lookout for emails from UFHR Benefits as well as future UF at Work articles.
Register for State of Florida- and UFHR-sponsored webinars starting Sept. 27! In lieu of the annual in-person Benefits and Wellness Fair, the State of Florida and UFHR will be offering informational webinars about the various benefits plans and wellness opportunities between Sept. 27 and Oct. 22. Visit UFHR's Calendar to view upcoming Open Enrollment webinars and watch for more to come.
Contact UFHR Benefits with any questions by emailing benefits@ufl.edu or calling (352) 273-2840.