New ID requirements for air travel coming in October
Starting October 1, 2020, every air traveler will need a REAL ID compliant driver's license or identification card, or another acceptable form of identification, such as a U.S. Passport, U.S Passport card, or Department of Homeland Security trusted traveler card for domestic air travel. Licenses that are REAL ID compliant feature a star in the corner.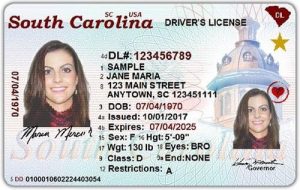 The new law, brought about by the REAL ID Act passed by Congress in 2005, means UF students, faculty and staff will not be able to fly on a commercial airline if they do not have this designation on their driver license or identification card.
Although more than 92 percent of Florida citizens hold a REAL ID compliant credential, many other states lag far behind our state, which could greatly affect our out-of-state students.
For more information, visit https://www.dhs.gov/real-id.