April 10, 2020
We did it!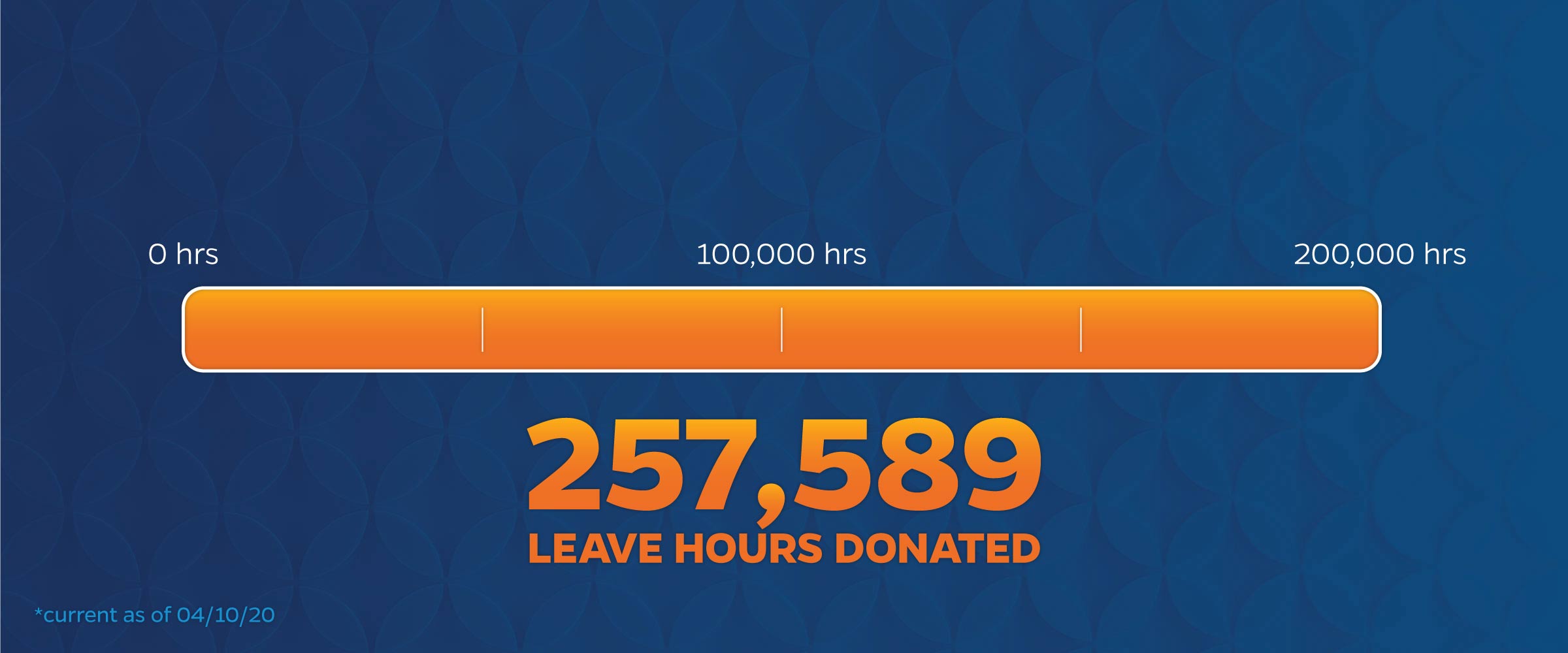 Thanks to your generosity, we've surpassed our goal of 200,000 hours. You may bleed blue and orange, but your hearts are made of gold!
If you didn't get a chance, you can still donate through this weekend. Visit https://hr.ufl.edu/covid-19/guidance-on-taking-leave/covid-19-leave-donation-plan/
Thank you, UF Faculty and Staff!
---
Researcher explains challenges to testing treatment during an outbreak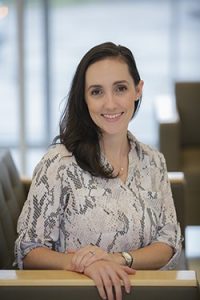 Researchers testing new treatments and vaccines amid a disease outbreak, such as the COVID-19 pandemic, face a number of challenges. Unpredictability in size, geographic location and the duration of the outbreak can make it difficult for scientists to determine if a drug actually works.
An international team of infectious disease experts, including Natalie Dean, Ph.D., and Ira Longini, Ph.D., biostatistics faculty in the University of Florida College of Public Health and Health Professions and the UF College of Medicine, propose a core protocol for such trials in a commentary published today in The New England Journal of Medicine.
---
UF/IFAS works with Alachua County and Farm Share to deliver food to more than 500 families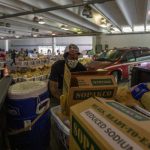 When Alachua County and Farm Share reached out for help, UF/IFAS answered the call and helped deliver baskets of food all over the county. Team members included deans, researchers, communicators, drivers and others as part of a multi-organization effort to support more than 500 families isolated and struggling during the COVID-19 pandemic. The effort included 130 drivers, 550 home deliveries and 770 cases of food. Check out the video at https://www.facebook.com/uflorida/videos/vb.44496359631/2283903445251676/?type=2&theater
https://www.facebook.com/uflorida/videos/vb.44496359631/2283903445251676/?type=2&theater
---
UF Information Technology oversees delivery of 65,000 virtual interactions
Think you've been in a lot of meetings lately? You're probably not wrong.
During the month of March, as classes and university work transitioned to online formats because of the COVID-19 pandemic, UF Information Technology oversaw the delivery of 65,000 virtual interactions, including nearly all of UF's 5,000 class sections.
---
Juggling classes, research, UF students join the fight against COVID-19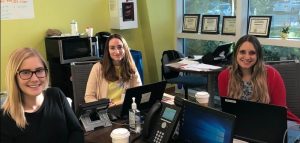 Veronica Richards, Emily Klann, and Rebecca Fisk were a part of a group of 30 faculty members and students who answered the call when the state needed to drastically boost the number of epidemiologists.
https://news.ufl.edu/2020/04/epidemiology-students/
---
For farmers impacted by outbreak, UF/IFAS works to be a part of the solution
Many Florida farmers can't get their healthy crops to market due to the closure of restaurants, hotels, theme parks, cruise ships, and schools that are primary customers. UF is working hard to understand this issue, provide resources for farmers, and encourage consumers to buy fresh. For more information about how IFAS is helping is available at the following link https://blogs.ifas.ufl.edu/cals/2020/04/02/finding-solutions-for-floridas-agriculture-impacted-covid-19/
---
UF helps keep toilet paper rolling
UF's Institute of Food and Agricultural Sciences operates Austin Cary Forest, near Gainesville, and is helping to address the national shortage. https://www.jacksonville.com/news/20200406/coronavirus-floridarsquos-forest-industry-paper-mills-keep-toilet-paper-rolling
---
UF-led ventilator design clears first FDA review
The ventilator, an open-source project led by UF, has cleared its first hurdle in the FDA review process. UF has made the plans and software available for free over the internet to help address the predicted ventilator shortage worldwide due to the COVID-19 pandemic.
https://www.gainesville.com/news/20200408/uf-led-ventilator-design-clears-first-fda-review
---
Share your story of academic innovation, research impact, student resiliency or staff dedication with us by sending an email to news@ufl.edu.