April 15, 2020
Navigating the mother of all parenting challenges
Many people are struggling to juggle work, parenting and now suddenly homeschooling their children during the COVID-19 crisis. Below are just a few resources we hope will help you navigate these challenges. If you or your department have resources to share with other parents, please let us know by emailing us at hrcommunications@hr.ufl.edu.
College of Medicine
Dr. Lisa Merlo, wellness director for the College of Medicine, has compiled a list of resources for parents, including tips for homeschooling, Alachua County-specific resources and more on the College of Medicine's website.
McKnight Brain Institute
UF Health Psychologist Dr. Andrea Guastello provides tips to help parents through these challenging times.
Lastinger Center
Need some new strategies for supporting literacy development while reading to your child? Asking questions and retelling a story are just a few of many that you can use when teaching your child from home. Check out some more quick tips in this video from the UF Lastinger Center.
---
Award-winning program offers resources for families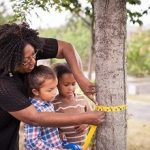 Project Learning Tree (PLT) is an award-winning environmental education program designed for teachers and other educators, parents and community leaders working with youth from preschool through grade 12. PLT uses trees and forests as windows on the world to develop students' awareness, knowledge and appreciation of the environment; to build their skills and ability to make informed decisions; and to encourage them to take personal responsibility for sustaining the environment and our quality of life that depends on it.
Check out the (free!) PLT Activities for Families to connect the children in your life to the outdoors and nature. Activities are suitable for children ages 3 through 15, and the way you present them will change depending on your child's knowledge and ability.
In addition, there are a number of videos showing these activities in action on the PLT Video YouTube Channel.
---
Wellness Wednesday webinar today!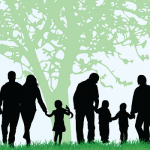 The Sandwich Generation: Balancing Your Personal Life With the Needs of Your Older Parents or Loved Ones
Most of us reach a point in life when parents or elderly relatives begin to require more attention and time as well as, at times, our financial support. Balancing work, family and caregiving responsibilities can present some challenges. No two situations are the same, and there are no simple solutions. You can, however, benefit from following some practical suggestions.
Register to attend this UF Employee Assistance Program presentation, which will be held at noon today.