April 17, 2020
Seeing a hand sanitizer shortage, UF Chemistry has a solution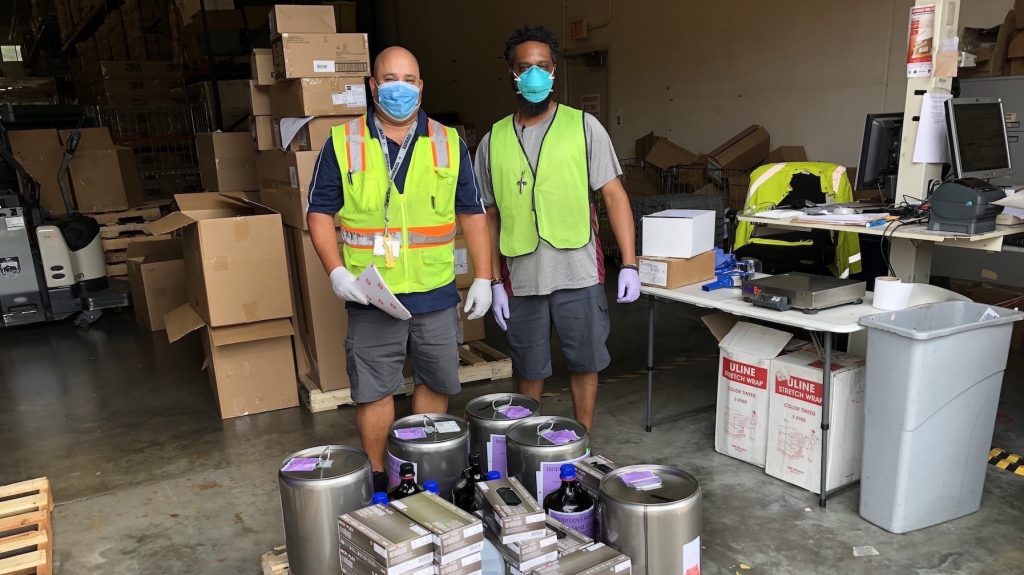 The UF Department of Chemistry has found a creative way to use its expertise to help those on the front lines of the coronavirus crisis.
With courses currently taking place online, the department has begun using teaching labs — no longer buzzing with students taking part in hands-on learning — to produce hundreds of liters of much-needed hand sanitizer for UF Health.
https://news.clas.ufl.edu/seeing-a-hand-sanitizer-shortage-uf-chemistry-has-a-solution/
---
Want to advance museum science? You can help without leaving home.
If you have a computer, you can help move research forward this Thursday through Sunday by participating in WeDigBio Lite, a virtual citizen science festival.
Volunteers play a vital role in bringing museum collections online by transcribing handwritten information about specimens so it can be added to searchable databases, contributing to research around the world.
https://www.floridamuseum.ufl.edu/pressroom/2020/04/15/we-dig-bio-lite-april-2020/
---
From our Twitter feeds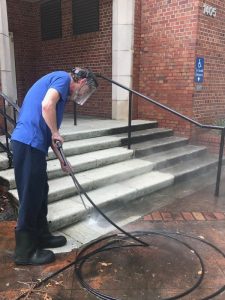 This #TransformationTuesday shows how much impact our crews have on the look and feel of the @UF campus. Our Pressure Washing team is taking this opportunity to increase these services and make every building shine. ✨ pic.twitter.com/z6rqvldSUg
— UFFacilitiesServices (@UFFacilities) April 14, 2020
---
UF students selected for prestigious Goldwater Scholarships
The Goldwater Foundation announced that University of Florida students Keshav Motwani and Estelle in 't Zandt have been selected for the 2020 Goldwater Scholarship. Motwani and in 't Zandt are two of just 396 students selected nationwide for the prestigious undergraduate research scholarship.
https://news.ufl.edu/2020/04/goldwater-scholarship/
---
UF in the News
From the New York Times: 
How will Covid-19 affect future travel behavior? A travel crisis expert explains.
Lori Pennington-Gray, director of the Tourism Crisis Management Initiative, was featured in a Q and A in the travel section about how Americans are feeling about travel. When COVID-19 was surfacing in various countries around the world in January, Pennington-Gray began conducting periodic surveys on Americans' thoughts about travel.
https://www.nytimes.com/2020/04/15/travel/q-and-a-coronavirus-travel.html?smid=tw-nytimestravel&smtyp=cur
From the Tampa Bay Times: 
It's about racism, not race when coronavirus hits communities of color hard. 
Clarence (Lance) C. Gravlee, an associate professor in the Department of Anthropology at the University of Florida, studies racial inequalities in health and published the following column.
https://www.tampabay.com/opinion/2020/04/15/its-about-racism-not-race-when-coronavirus-hits-communities-of-color-hard-column/
---
Share your story of academic innovation, research impact, student resiliency or staff dedication with us by sending an email to news@ufl.edu.