April 2, 2020
Governor's "safer at home" order consistent with current UF practices
Yesterday, Governor DeSantis issued a "safer at home" executive order that addresses essential services and activities for the state of Florida, which will go into effect April 3. Because of actions UF has already taken, the Governor's order is not expected to require any changes in how we serve our students, care for our patients or operate our campus facilities.
Since the beginning of the COVID-19 crisis, UF has implemented a variety of measures to be responsive to the changing realities associated with the pandemic, and our community has already been operating in a manner consistent with this executive order as well as local county guidance since March 24.
As we have shared, only on-campus essential as well as remote essential personnel who occasionally may need to be on campus to conduct activities within the scope of their work should be on campus or at any university facility, and everyone on campus should be wearing their Gator1 ID at all times.
You are encouraged to familiarize yourself with the order as it relates to your personal activities outside of work.  If you are not currently working from home, but need to be at home (either working or using leave time) due to the language of the executive order, please discuss with your manager.
---
Remote teaching and work support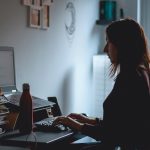 Especially for UF's research community
UF Research has compiled a list of suggested activities that advance research productivity while also keeping as many as possible in active work status. While this guidance was designed for those typically working in laboratory, field or clinical research funded by sponsored programs, it is applicable to a wide range of research-associated positions at UF.
Suggestions for administrative and financial staff to supplement and diversify their administrative and financial support responsibilities, should that be necessary, are also available. As always, please coordinate with your supervisor.
To learn more, visit the Office of Research website.
---
Updated services and hours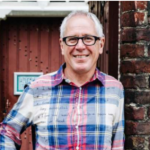 UF Center for Autism and Related Disabilities
Although their physical office is closed, UF CARD staff are working remotely and can still provide services, free of charge, in the 14 Florida counties they serve. UF CARD's current offerings include live online trainings and learning opportunities, including an upcoming series with international autism expert Peter Vermeulen, pictured at left, to be held April 21-25. The office is still providing technical assistance to schools and districts, consultation to parents and caregivers, resource referral and more. To learn more, visit the UF CARD website.
---
Spotlight
In case you missed it…
Shannon Little, a nurse manager at UF Health Jacksonville, was recently captured on video by her colleague singing and playing her own rendition of Dolly Parton's "Jolene," called "Quarantine." Her colleague shared the video via social media, and as of the time of this News4Jax story, it had been viewed nearly a million times.
---
#GatorsGo – Socially Distant, Together Unstoppable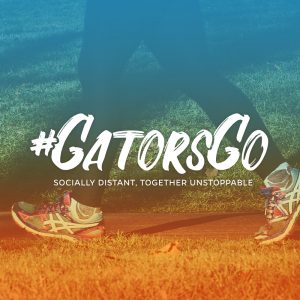 April is National Move More Month, and while we can't all be together physically, we can still get physically active together from wherever we are.
Regular physical activity is a great way to improve physical, mental and emotional health. Earlier this week, UFHR Health Promotion Specialist Yusof Al-Wadei explained the benefits of regular activity and shared some tips on how to get started in this Wellness Wednesday presentation.
So beginning this Friday – and on every Friday throughout the month of April – we encourage you to share your favorite way to move with us via a comment, photo or video. We will share it within our UF community to spark even more movement.
Some ideas to get you started: take the dog for a walk, do a virtual workout or stretch in the comfort of your own space.
Follow @WellatUF on Instagram, Twitter and/or Facebook to learn more and to join in the fun. #GatorsGo
---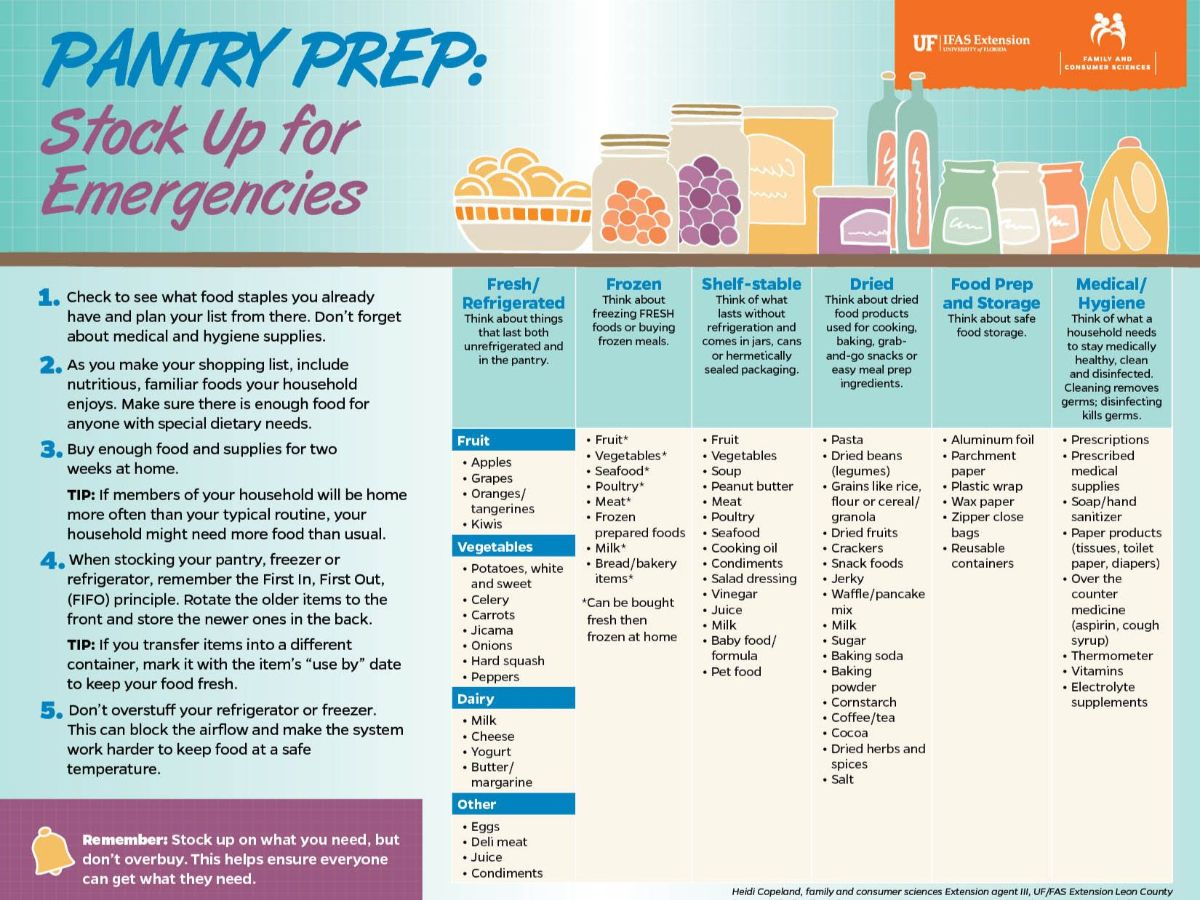 Many thanks to UF/IFAS for this handy guide to stocking your pantry.
To view a larger version, please click on the image.