April 24, 2020
We won't back down
Last Friday at noon, the UF Athletic Association blasted Tom Petty's "I Won't Back Down" throughout the Ben Hill Griffin Stadium and shared a video as a way to connect with our students, alumni, faculty, staff and supporters all over the world.
Every Friday at noon, the UAA invites you to play the song wherever you are in solidarity. View the video and share your rendition on Twitter @FloridaGators.
At noon today in #TheSwamp, we played @TomPetty. Because we missed you.

On Fridays at noon, we hope you'll play "I Won't Back Down" wherever you are, until we can get together again.#GoGators #WontBackDown pic.twitter.com/rW4hR0dm74

— Florida Gators (@FloridaGators) April 17, 2020
---
Costume shop sews hundreds of masks for UF Health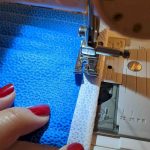 Partnering with the UF Health Department of Anesthesiology, Jennifer Dasher, Assistant Professor of Costume Design, and her colleagues Megan Szloboda, costume shop manager, and Ryan Rankin, draper, used their costuming expertise to make masks for UF Health Shands Hospital.
With the goal of efficiently producing as many masks as possible, Dasher and Rankin developed a production process that has them down to an average of seven minutes per mask. Their first week they were able to turn over nearly 400 masks to the hospital.
Read more about it in this "In the Loop" story from the College of the Arts.
---
Finding creative ways to stay connected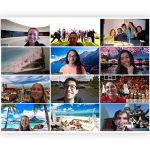 Faculty and staff throughout UF are finding new and creative ways to stay connected, despite our physical distance from one another.
In a recent lab meeting, Assistant Professor Michelle Cardel asked each of her team members to display where they want to go when COVID19 is over. Popular choices included the beach, basketball games, with family and traveling abroad. One team member simply missed the modular building where the lab team meets.
How is your team finding ways to stay in touch while physically distancing? Share your creative connections with other UF faculty and staff by completing this form or emailing us at hrcommunications@hr.ufl.edu.
---
How to be smart with your stimulus check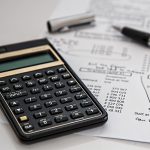 In the coming weeks, millions of Americans will receive money from the federal government as part of the Coronavirus Aid, Relief, and Economic Security (CARES) Act.
According to UF/IFAS personal finance experts, now is the time to plan how you'll use the extra cash. Find answers to frequently asked questions and tips in this Q&A. You can also learn more about the economic impact payments on the IRS website.
---
Need to adjust your dependent care flex account elections?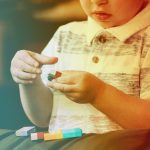 If you maintain a dependent care flexible spending account through the State of Florida and your circumstances have changed in recent weeks related to childcare or your or your spouse's employment, you may make changes to your elections for a limited time following these and other qualifying events. To learn more and to request a change, please contact the People First Service Center at 866-663-4735.
---
#GatorsGo BINGO
What do you see on your walks? If your movement of choice is walking, download our #GatorsGo BINGO card and let us know what you find. Take a photo or video on your excursion, post and give us a shout out @UFatWork, tagging #GatorsGo. (Feel free to yell "BINGO!" while you're walking.)
---
Resilience Resets
Whether you're working on the frontlines or working from home, the COVID-19 pandemic is a stressful and unprecedented time for everyone. Resilience or resiliency is the process of adapting in the face of adversity, trauma, tragedy, threats or significant sources of stress. It means bouncing back from difficult experiences.
UF Psychiatry developed a series of two-minute "Resilience Resets" that include focused breathing to stimulate the soothing part of the nervous system as well as a practical tip from resilience science to help you maintain your stability in these difficult times.
Want to go further to develop your resiliency? The Resilient Gator program is now offered on-demand. Sign up to complete the program or to request it for your department by visiting the UFHR Wellness website.