April 28, 2020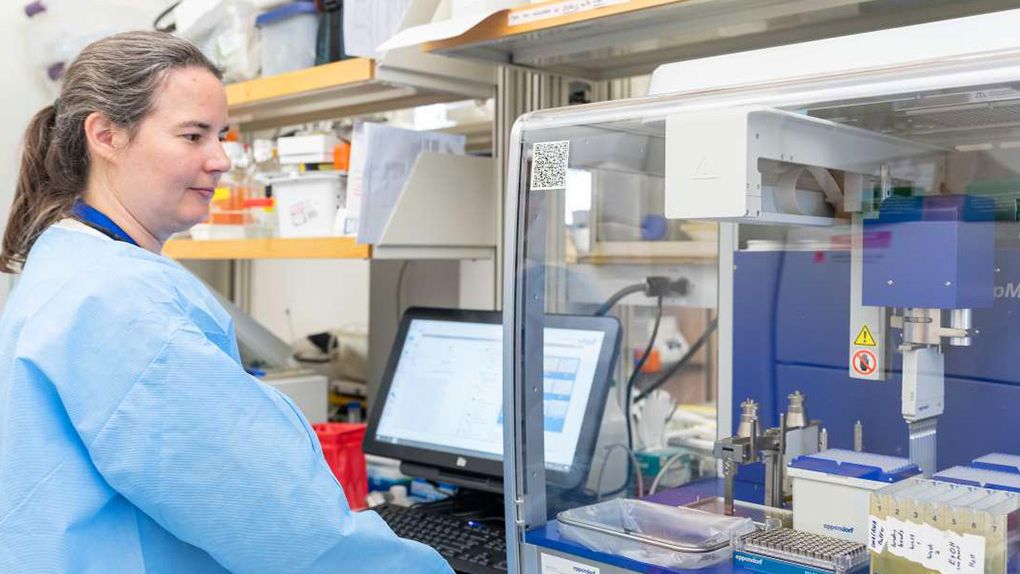 UF Environmental & Global Health staffer gives a glimpse behind the scenes of a COVID-19 lab
You may have heard about the PHHP COVID-19 Research Testing lab launched in just ten days by various faculty, staff and students. UF Environmental & Global Health Head Analyst of Eppendorf epMotion Sarah Bisesi, gives us a closer look, explaining what it is like to work behind the scenes of COVID-19.
"It is a little strange working in the lab while most of the country is trying to work from home. It is great to feel like you are helping in some way. This lab couldn't run with one or two people, and we have a lot of great scientists involved."
Read more about Sarah Bisesi and the research lab in this Department of Environmental & Global Health story.
---
Busting COVID-19 myths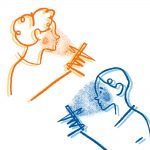 Have you had it with all of the hearsay? The World Health Organization is sorting fact from fiction with their Coronavirus Myth Busters resource. Stay empowered by staying informed.
---
Traffic on campus has gone wild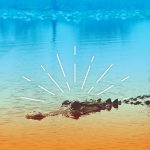 Spring football may be on hiatus at Ben Hill Griffin Stadium, but on the rest of the UF campus, the Gators are out in force.
Alligator mating season has arrived along with warmer weather, like always, but this year, the alligators have a little more space to spread out. As these Gators go courting, they are likely to be more visible, says UF urban ecologist Mark Hostetler.
Read more in this Explore article. 
---
Adapting in uncertain times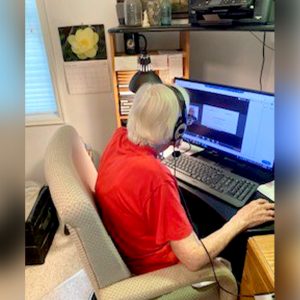 Betty Jones of UF Information Technology is inspiring us all, one ZOOM meeting at a time. Betty, who has worked with UF since 1952, has recently had to, like many of us, transition into working from home. Jones, who has worked at the university longer than anyone else to date, had to rely on her colleagues and herself to overcome the challenges that come with working remotely for the first time. Her supervisor, Debra Krawcykiwicz, even taught her how to ZOOM.
Betty, affectionally known as Miss Betty, says she owes her work from home successes to her team and her husband, Harold,
"Working at home has been a challenge from day one. Here I was with this strange computer which was not connected to my work world! Thanks to Mr. Tap Gray, Jessie Reddish and Debra, we solved that problem. Thanks to my husband, Harold, for giving up his computer and desk. Then Debra taught me how to attend meetings on ZOOM! Imagine that! I am truly grateful that I am a small part of the Academic Technology Team."
Debra calls her "an inspiration to us all."