April 29, 2020
Celebrating the resilient Class of 2020
Earlier today, UF released a video featuring President Kent Fuchs celebrating our graduates and introducing Gator alumnus and WWE Superstar Thaddeus Bullard (aka Titus O'Neil), who shared a message of achievement and hope in the face of adversity.
"Class of 2020, you will always have my admiration for overcoming obstacles that have not been faced by any other class in living memory," Fuchs said. "I will always be inspired by your resilience, and I am confident that you will draw on that resilience to succeed in the years ahead."
Bullard, a longtime advocate for children and young people from disadvantaged backgrounds, has most recently been promoting the No Kid Hungry campaign to provide food for millions of children nationwide who have lost school meals due to COVID-19.
"Graduates, I too have experienced darkness, but I know the light will shine," Bullard said in his remarks.
View President Fuchs' introduction and Bullard's speech.
---
The First Amendment (clean version)
To break the stress of finals intensified by anxiety over COVID-19, Frank LoMonte, professor and director of UF's Center for Freedom of Information, gave students in his MMC 4200, Law of Mass Communications, class a chance to earn extra-credit points. Students were asked to film themselves washing their hands reciting the First Amendment by heart, which should take a CDC-compliant 20 seconds.
Dozens of students rose to the challenge and posted videos to Twitter, YouTube and TikTok. The story was picked up by CNN's Reliable Sources newsletter and on several journalism blogs, and professors all over the country said they'd be replicating the challenge with their students.
Here are a few of the more creative posts:
https://twitter.com/valeriyaanto/status/1252697621963161604
I know things are crazy right now, so here's a video of me washing my hands in the pool while reciting the first amendment from memory.

(The "woo" at the end is because I got it on my first try!)@FrankLoMonte #lawofmasscom pic.twitter.com/b5W643LUnm

— Kristin Moorehead (she/her) (@K__Moorehead) April 6, 2020
Happy finals week, everyone! Wash your hands and remember the first amendment is important! @FrankLoMonte pic.twitter.com/IltUe9sckX

— Anthony Montalto (@atmontalto) April 23, 2020
---
Online learning tips from an award-winning professor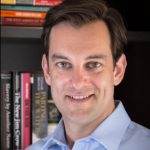 Having won awards for his online classes, University of Florida anthropology professor Lance Gravlee had a head start when UF shifted its face-to-face classes online due to COVID-19. But even for him, moving his traditional classes online in just a few days wasn't easy. "Don't confuse what's happening now with developing a course for online delivery," he said.
Check out his tips for professors and teachers as they continue to adapt to online classes this summer in this UF News story.
---
Parents invited to provide input on education, summer camp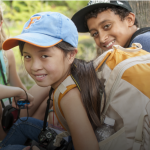 The Florida Department of Education (FDOE) is conducting an education impact survey for Florida educators and parents to share their thoughts and opinions on recent crisis response from the Florida Department of Education, their local school district and their school. The 2-minute survey will help inform next steps for education due to COVID-19.
Given current restrictions, Florida Museum staff are unable to prepare for physical camps, but are looking into offering online camp opportunities. If you are interested in providing feedback on what you would like to see offered, please follow the survey link below and let us know how we can best serve you.
---
What to ask instead of "How are you?" during a pandemic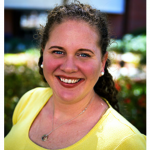 Emily Rine Butler of the UF Dial Center for Written & Oral Communication was recently interviewed by "The Atlantic" for a story on what to ask people during a pandemic instead of the ubiquitous "How are you?"
In the article, she shares how the question typically functions in conversation, why it's more awkward to use as a greeting now and what you might consider asking instead.