April 30, 2020
Machen Florida Opportunity Scholars lead the way across a virtual stage
The Machen Florida Opportunity Scholars (MFOS) program held a virtual graduation celebration last night. Of its students scheduled to graduate this spring, 75 joined in online as friends, family and President Fuchs cheered the graduates on across a virtual stage.
The occasion, hosted for first-generation graduates, has traditionally been an elaborate evening event hosted by the UF President at the University House. As this wasn't possible for this year's event, MFOS forged ahead with a virtual graduation because, as graduating student Cindy Jara stated during the ceremony, being a first-gen means you blaze your own trail.
Read more in this story and view a recording of the event on the MFOS website.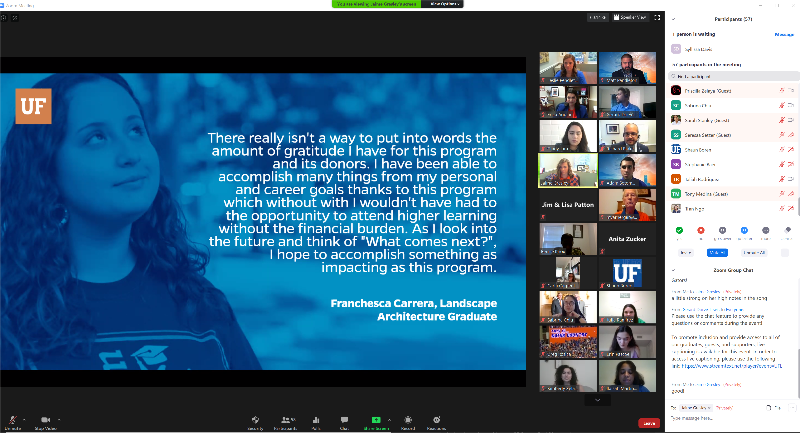 ---
Creating an online research symposium
Instead of canceling its annual symposium, the Center for Undergraduate Research created an interactive online research event for 400 students in just a few weeks.
With COVID-19 spreading through Florida, gathering hundreds of students, faculty and observers in UF's Stephen C. O'Connell Center was unimaginable. So Donnelly, director of the Center for Undergraduate Research, turned to her assistant director, Jennifer Moses, for a tough discussion on whether they'd have to cancel.
In this UF News article and the video below, Donnelly and Moses shared what they learned that could help others create virtual versions of other cancelled research events.
---
Unique partnership yields innovative (and quick) PPE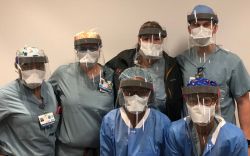 Aiming to help front-line health care workers from exposure to COVID-19, the the Department of Anesthesiology recently teamed up with a UF wind engineering laboratory to produce simple face shields and intubation technology when supplies of personal protective equipment (PPE) were unknown in early April.
Using a 5-foot by 10-foot table computer numerical control, or CNC, router and a cutting knife, the UF Powell Family Structures and Materials Laboratory can make thousands of plastic face shields, each in less than one minute. The shields are worn over a mask or respirator to give health care workers added protection for their eyes, face and skin.
Read more in this UF Health News story.
---
Going virtual with Business Career Services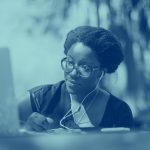 The UF Warrington College of Business and its Business Career Services office have adjusted to meeting the needs of both students who seek out career advice and employers who recruit them for internships and full-time jobs. Through online one-on-one coaching and workshops, they are helping their students with career advice, developing job search strategies, and conducting resume reviews and mock interviews.
Learn more about how they are making it work in this article from the UF Warrington Newsroom.
---
Add "mental distancing" to your COVID-19 vocabulary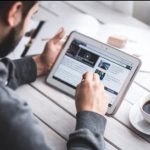 As part of our new normal, we've come to understand the terms "social distancing" and "physical distancing." But UF Director of Incubator Services Mark Long, aka "The Incubator Blogger," suggests adding "mental distancing" to this vocabulary.