April 8, 2020
We're almost halfway there!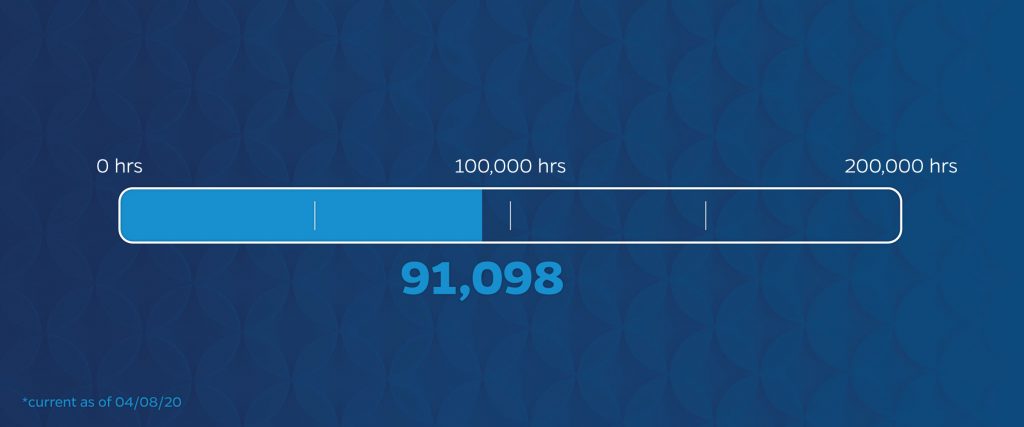 UF faculty and staff have donated 91,098 hours to support our fellow employees in need, bringing us to 46 percent of our goal of 200,000 hours. If you haven't had a chance to donate and would like to, please visit the UF COVID-19 Leave Donation Plan section of our website to learn more about how you can help.
---
Keep Growing
While our first focus is on the health and safety of our faculty, staff, students and community, the impacts of the COVID-19 crisis on our campus can include changing workloads as well as learning to work, collaborate or lead in new ways.
Alongside the launch of its summer course offerings, UF Training & Organizational Development has identified key skills that faculty and staff can develop as individuals and as leaders, a few of which we've highlighted below and all of which you can find on our new Keep Growing website. These skills are critical for navigating these times and for flourishing over the longer-term. For each skill, a range of online and virtual learning resources are available to help you learn and grow.
Which will you add to your calendar?
---
Remote teaching and work support
How to be a good Zoom participant
Kelsey Irvine, 4-H Youth Development Agent in Nassau County, recently shared her 15 tips on how to be the best Zoom participant in this UF/IFAS blog post. While written for 4-H members, the info she shares is relevant for all of us.
Pictured below: Members of the UF College of Education leadership team illustrate their Zoom participant skills during a chomping-good virtual coffee break.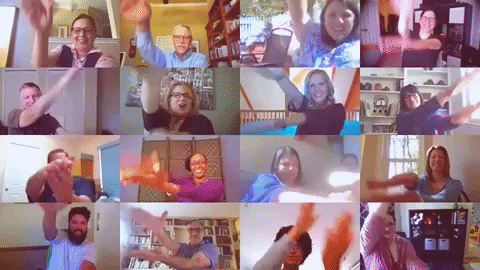 ---
Updated services and hours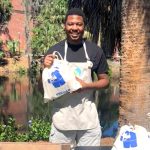 Hitchcock Field & Fork Pantry
The Hitchcock Field & Fork Pantry is still open and supporting the UF community, handing out to-go bags to support physical distancing. As of this week, you can order a custom bag of food online. Visit http://pantry.fieldandfork.ufl.edu/support/ to learn more.
---
Spotlight
In case you missed it…
To express their appreciation and solidarity to our area healthcare workers, members of the Gainesville Police Department, High Springs Police Department, UPD, and Florida Wildlife Commission drove by UF Health Shands and gave a salute. Thanks to UF Health nurse Meighan Philman, who captured the scene from above and shared so all of us could take in the beautiful gesture.
https://www.facebook.com/505901775/videos/10156884198371776/
---
Wellness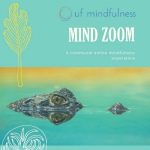 UF Mindfulness
Each Wednesday, from 3:00-3:30 p.m., UF Mindfulness hosts an online practice via Zoom, dubbed Mind Zoom. This afternoon's session will feature a compassion practice that focuses on opening our hearts toward ourselves and others. Join in via Zoom today and learn more by visiting the UF Mindfulness website.
---
This week is #UFCampusEarthWeek 2020! While we are unable to celebrate in person, UF's Office of Sustainability has put together a list of 50 actions that you can take to celebrate the planet while practicing physical distancing.