August 11, 2020
Training coming this fall to begin to address racism, inclusion and bias
UF faculty, staff and students with experience with and expertise in racial justice came together for a half-day online retreat yesterday to discuss the skills all of us need to be successful and proficient in addressing racism, particularly anti-Black in nature, throughout the university. UF Training & Organizational Development, in partnership with the offices of the Chief Diversity Officer and Student Affairs, invited "100 UF voices" to participate, including UF's diversity liaisons, faculty with research expertise in racism and inclusion, representatives from UF faculty and staff affinity groups, and undergraduate and graduate student leaders from a variety of organizations.
In his June 18 statement to the UF community, President Fuchs outlined several steps the university would be taking to effect positive change at UF, including required training for all current and new students, faculty and staff on racism, inclusion and bias. In response to this charge, the group assembled yesterday began to define a recommended set of skills and abilities that will set the foundation for educational efforts to address anti-Black racism.
As a first step, beginning this fall, two new online training courses will be available:
Managing Bias for Faculty and Staff
Diversity, Equity, and Inclusion for Students
The work of this group, just a few of whom are pictured below, builds a foundation for a racial justice professional development framework that will continue to be developed and implemented with partners throughout the university. Watch for further details in the weeks to come.
---
UF MainSpring designed to unite all who support research at UF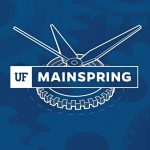 A new initiative developed to unite all who support research at UF — including those in finance, human resources and administration — UF MainSpring promotes excellence in sponsored programs that enhance the sciences, arts, outreach and scholarship. UF MainSpring provides robust support of sponsored programs administration through networking, education and the development of knowledge and skills​ — all with the goals of reducing the administrative burden on faculty and risk to UF.
To learn more, visit the UF MainSpring website.
---
Compliance and ethics training requirement waived until October
The newly updated "Compliance and Ethics: Doing your part for the Gator Good!" training will launch this October.  All UF employees are required to take this training upon hire and every two years thereafter. The training provides an overview of employees' compliance and ethics responsibilities, including conflicts of interest, financial stewardship and reporting expectations. It also reviews essential provisions of the Florida Code of Ethics.
If you receive an email reminder to take the current compliance training course, you may disregard it. Likewise, new employees may wait until October to take the required compliance training. Notifications will be sent when the new training becomes available.
Interested in learning more about Compliance at UF? Email UF-Compliance@ufl.edu to ask questions and to subscribe to the quarterly Compliance Gazette.
---
UF Health IT training, support open to all UF faculty and staff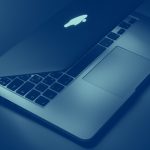 The UF Health Science Center's IT training office offers live and recorded classes as well as software support both in Gainesville and in Jacksonville. Any employees affiliated with UF and UF Health/Shands may take advantage of this training at no cost.
Explore available courses, including nearly 30 recorded one-hour online sessions, and learn more at https://training.health.ufl.edu/zoom/.
---
Weight-Loss Maintenance Study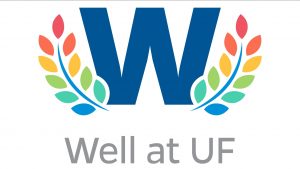 Are you interested in losing weight and keeping it off long-term? The UF Health Promotion Lab is seeking volunteers to take part in Project STAR: a research study aimed at helping people learn skills to lose weight and keep it off long-term. Eligible volunteers will receive a no-cost, 16-week program followed by an additional 20 months of smartphone-based support. You may be eligible to participate in this research study if you:
Are between 18 and 70 years of age
Own an Apple or Android smartphone
Are willing to complete the full 2-year program
For more information, call (352) 273-5235 or email projectstar@phhp.ufl.edu.