August 19, 2020
Wondering about working remotely?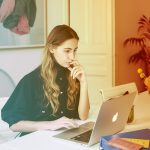 As we continue our efforts to prepare for the fall semester, many faculty and staff are working onsite at UF as they have in the past, practicing physical distancing and wearing masks or face coverings, while others remain working from remote locations. The ability to work at a remote location has been and continues to be an option leaders may offer when it makes sense for both the workplace and the employee, in keeping with the Alternate Work Location Policy.
UF's Alternate Work Location Policy includes considerations such as the nature of the job, resources available to support the request and supervisory discretion, based on a variety of factors that will vary from one department to the next. Some jobs may not be suitable for remote work based on the job duties or responsibilities. If you have questions about this, be sure to speak with your supervisor.
UF leaders looking for additional help with decision-making and planning can find it in this recorded session held earlier this summer, "Remote Work: To Be or Not To Be." Further information on remote work may also be found on the UFHR website:
---
Upcoming interactive webinars designed to support leaders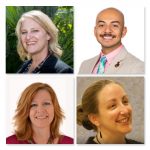 How Managers Use Norms and Crucial Conversations to Promote a Safe Workplace
Thursday, August 20, 11:00-12:30
Behaviors, not policies, are the key to keeping our workplace safe. Join this interactive webinar to learn strategies for promoting the right behaviors and how to hold tough conversations to make them stick. Through scenarios and Q&A, we'll discuss the challenges and answer your questions.
REGISTER NOW >>
Leaders in Action: A Panel Discussion for Successfully Navigating a Safe Return to the Workplace
Tuesday, August 25, 11:00-12:30
Join this unique opportunity to listen and ask questions of a leadership panel featuring Melissa Curry, Gerry Altamirano, Kim Blackburn and Alicia Turner (pictured above) as they share their lessons learned and successes for managing a safe return to the workplace. More information about our panel of speakers may be found on the Keep Growing section of our website.
---
UF Academy and Managers' Cohort offering virtual options

Two popular faculty and staff leadership programs are going virtual this fall. The UF Academy, a nine-month program designed for emerging leaders, is accepting applications through Sept. 4, and the Managers Cohort, designed to supplement the "Managing at UF" certificate program, is accepting applications on a first-come, first-served basis.
The UF Academy covers the structure, governance and culture at UF, providing a unique, behind-the-scenes view of our institution by immersing participants in the university culture and the opportunity to have conversations with members of the President's Cabinet about leadership development strategies and approaches.
Participants in the Managers Cohort complete the "Managing at UF" certificate with a cohort of peers. Each month, at least one of the workshops from the "Managing at UF: The Supervisory Challenge" will be offered especially for this cohort.
If you have questions, please contact Tricia Bachus about the UF Academy or Courtney Moon about the Managers Cohort.
---
A closer look at how Screen, Test & Protect works
In his email to the campus community on Monday, UF Health Screen, Test & Protect Director Michael Lauzardo, MD, MSc, shared how the small surge in COVID-19 that occurred in Alachua County in early June has slowed significantly, and prevalence is less than 1%. Learn more about the detective work involved in how tracing efforts work in this informative video provided by UF Health.