August 21, 2020
Revisiting available leave options and assistance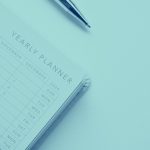 With the introduction of the Emergency Family Medical Leave Extension Act (EFMLEA) last spring, employees throughout the country were provided additional leave benefits under the Family Medical Leave Act. Faculty and staff unable to telework and who were responsible for caring for children under the age of 18 whose school or daycare was closed became eligible for up to 12 weeks of protected leave that could be used on an intermittent or ongoing basis.
Faculty and staff who are currently on an approved leave under the Emergency Family Medical Leave Expansion Act (EFMLEA) have been notified that while EFMLEA leave may continue to be accessed due to emergency school closures or daycare closures, employees are not able to access benefits if their child is school-aged and schools are open.
Per the Families First Coronavirus Response Act, the Emergency Family Medical Leave Expansion Act (EFMLEA) protected and partially employer-paid leave extends to qualifying employees whose minor children's place of care or school is closed for in-person operations. If your child's school is offering an in-person education option, unfortunately, the federal provided benefit will no longer be available.
Anyone planning to be on approved EFMLEA leave beyond Aug. 31 has been asked to reapply for coverage to extend past this date. Instructions can be found on UFHR's Working through COVID-19 website.
Please keep in mind the following available options designed to help:
COVID-19 Leave Donation Plan: Last spring, UF faculty and staff donated more than 270,000 hours of personally accrued leave to a UF-sponsored leave pool for use by employees who have been adversely affected by the pandemic and have exhausted their personal leave. To date, 29,000 hours have been awarded to 475 employees, and more than 200,000 hours remain to assist those in need. To learn more about how the program works and how to apply, please visit the Guidance on Taking Leave section of UFHR's Working Through COVID-19 website.
Aid-a-Gator: Employees experiencing an unforeseen, temporary financial hardship may apply for a grant through Aid-a-Gator at any time. Aid-a-Gator funds are intended to be a temporary life-preserver, not an income supplement.
CARES Act Assistance: Alachua County has announced funding for individuals who have been impacted by COVID and whose household income falls at or below 120% of the Alachua County area median income.Those in other counties throughout the state are encouraged to visit their county's website for information about similar aid programs.
If you have additional questions about leave options available to you, please contact UFHR Benefits at (352) 392-2477 or benefits@ufl.edu.
---
Support added to respond to employees' family needs
As the University of Florida aspires to become one of the nation's top public research universities, we are dedicated to elevating our suite of benefits offerings to support the wellbeing of our faculty and staff and to be responsive to a range of individual and family needs.
Inspired by a recently published article co-authored by UF faculty Michelle Cardel and Christine Angelini, UFHR has dedicated a member of its benefits team to serve as a "family resource officer" to help acquaint new faculty and staff with family resources and to provide information on FMLA and paid family leave policies.
To supplement these efforts, UFHR Benefits has negotiated additional GatorPerks discounts on several childcare providers. Visit the GatorPerks website to learn more.
Further resources designed to support a range of UF employees' family needs may be found on the UFHR Worklife website.
#BabyGatorsWearMasksToo! Pictured below are just some of our Baby Gator preschoolers. "They are super troopers!" says Baby Gator Director Stacy Ellis.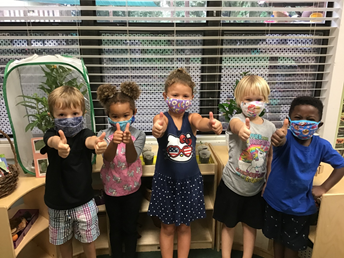 ---
New Faculty Orientation goes virtual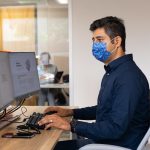 UF will welcome more than 400 new faculty this fall. To provide information about available resources and services, UFHR partnered with the Center for Teaching Excellence to create an online version of New Faculty Orientation hosted via Canvas, which will be available as a resource for faculty now and as new faculty are hired throughout the academic year.
Beginning next week, new faculty may also attend a series of synchronous Zoom information sessions. A schedule of events as well as information on preparing for their arrival at UF as well as their first days, first weeks, and beyond may be found on the UFHR's Welcome to UF website.
Departments are also encouraged to visit the UFHR website for onboarding resources to assist with welcoming new faculty as well as information about the COVID-19 screening process for new hires.
---
Upcoming webinar provides tips for a more comfortable workday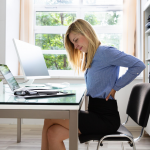 Sore neck, shoulders, back or other muscles?
Whether you sit or stand for most of the day, you probably suffer from a not-so-ergonomically-friendly work environment. Find out which muscles to strengthen, which muscles to stretch and how to maintain a proper posture to help you work comfortably and work better in an upcoming webinar on Wednesday, Aug. 26 at noon.