August 6, 2020
Coming together to protect our community's health and well-being
This afternoon, tune into the latest installment in our town hall series to learn more about how UF and UF Health are preparing to support our students' return to campus and how we all can work together to provide a safer and healthier educational experience this fall. Panelists will include Vice President for Student Affairs D'Andra Mull; Associate Provost Chris Hass; Screen Test and Protect Director Michael Lauzardo and Lead Epidemiologist Jerne Shapiro; and Dean of Students Heather White. You can submit your questions in advance or ask them during today's session.
Click on this link at 1 p.m. today to join the conversation.
The event will be recorded for those unable to attend in-person. Watch for a link to the recording in an upcoming issue of UF at Work.
---
Have you taken the pledge?
The #IPledgeFlorida campaign is a student-led accountability initiative designed to protect the Gainesville community. UF faculty and staff are invited to join our students in committing to keep our community in good health by taking the COVID pledge and honoring it during the upcoming semester.
Learn more by watching this video and take the pledge at the #IPledgeFlorida COVID safety pledge website.
---
Worried about online teaching? Check out these tips from UF Warrington faculty
While teaching courses online might be new for some, it's something faculty at the Warrington College of Business have been doing for the past two decades. See how a few Warrington faculty members approach online teaching, how they make it engaging for students and what advice they have for any student worried about their online courses in this Warrington Newsroom story.
The article also includes some short clips from each highlighted faculty member's classes, including this one featuring Shubho Bandyopadhyay, so you can check out their teaching in action.
---
UF Gator Dining locations reopen with safety precautions in place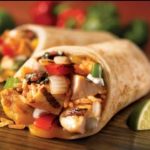 UF and its campus food service provider, Aramark, have announced their fall reopening plans in response to the COVID-19 pandemic.
In addition to enhanced cleaning measures, including staff changing their gloves and sanitizing high-touch areas every 20 minutes, the two campus dining halls, Gator Corner and the Fresh Food Company, will close between each meal period to allow for sanitization. All Gator Dining staff will have a daily health screening and temperature check.  Face coverings and gloves will be worn while working on campus, and enhanced hand washing procedures will be followed.
All retail locations are offering mobile ordering and contactless payment via the Grub Hub app. Learn more on the Gator Dining website.
---
#GatorsWearMasks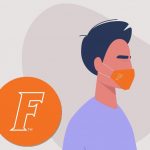 UF Annual Giving is offering two facial masks, one orange and one blue, to anyone who gives $25 or more to any of these three COVID-19 relief funds:
Aid-a-Gator provides a financial safety net for students in times of crisis, covering rent, the purchase of a computer and other needs so they can stay on track to graduate.
The Research Leadership and Innovation Fund covers expenses related to lab infrastructure, studies and trials, data gathering and more.
The Rapid Response Fund supports doctors, nurses, and other healthcare workers as they provide testing and treatment, conduct epidemiological studies, develop vaccines and more.
Learn more and make a gift here. >>
---
Sign up to be a mentor for the University Multicultural Mentor Program by Aug. 9
The University Multicultural Mentor Program (UMMP) provides an opportunity for faculty and staff members to mentor incoming first-year students from diverse backgrounds to help support and guide their transition to UF. The mentoring time commitment is approximately one to two hours per month.
You can submit an application to be a UMMP Mentor for the 2020-2021 academic year through Aug. 9. If you have questions, please contact Danielle Difato, UMMP Coordinator.
Check out the video below and visit the UMMP website to learn more.