July 17, 2020
UF leaders shared vision, answered questions during Tuesday's town hall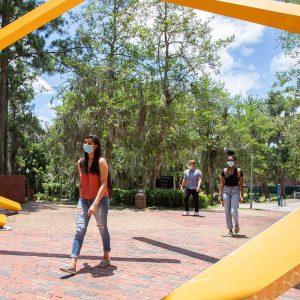 Several UF leaders and some of UF Health's foremost experts on epidemiology and infectious diseases came together to answer questions about the university's plans for moving forward together this fall in a town hall held on Tuesday. Faculty and staff were provided the opportunity to ask questions prior to and during the event hosted by the Faculty Senate, and approximately 2,500 attended.
In his opening remarks, President Fuchs reiterated the four priorities he shared with the university community last spring and went on to express his gratitude to faculty and staff for how much our university community has accomplished, but acknowledged that as students come back, this will be even more challenging.
However, he also provided reassurance that, thanks to the support of UF Health and the all the university has done in recent weeks to get ready for the fall semester, we are in a much better position to move forward than when the pandemic emerged last spring.
"We have learned a huge amount about this virus," he said, "and we are as prepared as any university in the nation."
You can view a summary of questions asked and answers provided during the town hall on our website.
---
Emergency family leave available through Dec. 31
As you make the best decisions for your family, we wanted to make sure you know about your available leave options. The Families First Coronavirus Response Act that took effect April 1 and will apply through Dec. 31 provides employees with additional leave benefits.
Two weeks, or up to 80 hours, of paid sick leave is available to employees unable to work because they are experiencing COVID symptoms, caring for an immediate family member experiencing COVID symptoms, or caring for a child under 18 years of age whose school or childcare provider is closed or unavailable for reasons related to COVID-19.
You also may be entitled to additional leave benefits under the EFMLEA if you:
Have been a UF employee for at least 30 days
Have not exhausted your annual Family Medical Leave Act (FMLA) entitlement or the EFMLEA entitlement. Under the EFMLEA, you are eligible for 10 workweeks of leave up to 2/3 of your daily rate, up to a maximum of $200/day. If you are eligible, you may choose to use your personally accrued leave to supplement your paycheck up to your standard gross biweekly pay
Cannot work or telework due to having to care for your child under 18 years of age if your child's school or place of care is closed due to the COVID-19 public health emergency
In addition to the EFMLEA, leave-accruing employees may be able to use accrued sick leave, vacation leave, regular FMLA if it qualifies or a combination of these for reasons related to COVID-19. For more information about EFMLEA, please visit the Guidance on Taking Leave section of the UFHR website. As with other policies and guidance, these guidelines may change as circumstances evolve in our area and nationally, so please be on the lookout for updates.
---
International students may continue to pursue studies at UF this fall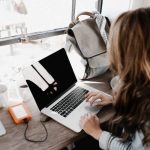 On Tuesday, the Student and Exchange Visitor Program rescinded the new guidelines announced on July 6 concerning the number of online courses that international students may take to remain in status for the Fall 2020 semester.
As a result, all international students who have been studying in the United States may continue to pursue their studies according to the modalities which their respective universities have deemed best in the context of the current global pandemic. There will be no requirement for courses with a physical presence.
For more information, please see the message from International Center Dean Leonardo A. Villalón.
---
UF Cultural Plaza gradually reopening to the public
Last week, the Harn Museum reopened its doors to the public with summer hours of Thursday through Saturday, 10 a.m. to 5 p.m., and Sunday, 1 to 5 p.m. The Florida Museum of Natural History has also reopened to the general public Monday through Saturday, 10 a.m. to 5 p.m., and Sunday, 1 to 5 p.m.
To ensure a safe environment and enriching visitor experience, both museums are following UF guidelines, requiring masks or face coverings be worn by all staff and guests ages 2 and up.
Plans for the 2020-21 performing arts season are still being developed, as UF Performing Arts Director Brian Jose explained in a message to UFPA enthusiasts last week. In his message and in the video below, Jose offered assurance that, while it is still uncertain what it will look like, "the show will go on."
You can find more information about reopening on each of their websites here:
---
Have you noticed charges for testing or follow-up services?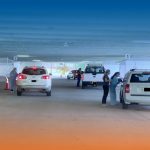 The testing offered under the auspices of UF Health Screen, Test & Protect has been provided to all faculty and staff at no out-of-pocket cost to them. If you notice any charges on your insurance statement or receive a bill from UF Health, there may be a couple of reasons for this.
If you see charges on your insurance statement
As a reminder, employees will not have a financial responsibility for the testing administered by UF through the Screen, Test & Protect program. If you see something on your insurance statement that indicates the charge is being reviewed or that the charge will not be paid, please rest assured that even if your insurance does not pay the claims, you will not be billed for the services.
If you have questions about your insurance statement, please contact UFHR Benefits at benefits@ufl.edu.
If you have received a bill from UF Health
If you required a clinical evaluation due to symptoms you reported on the initial UF Health Screen, Test & Protect screening questionnaire, you were offered the option of seeing your own primary care provider or accepting UF Health's telemedicine services. If you elected to have a UF Health telemedicine evaluation that determined your symptoms could indicate a COVID infection that required testing or other evaluation, then insurance costs including patient co-pays would apply to further evaluation and testing, just as they do for other clinical visits.
If you have questions about a bill you have received from UF Health, UF Health Billing Services at (352) 265-7906 or (888) 766-8154.
---
People First introduces new dependent verification process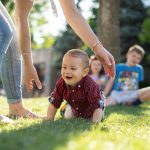 People First, the State of Florida's benefits administrator, has put in place a new dependent eligibility verification review process for all newly added dependents. This process applies to any new dependent who is registered or added to your insurance coverage on or after July 1, 2020.
To avoid coverage interruption for newly added dependents, please be sure to provide qualifying documentation in a timely manner. If you have questions about the process please visit the MyBenefits website or call the People First Service Center at (866) 663-4735 and ask to speak with a Dependent Eligibility Verification team member.
---
Social Security Administration offers remote services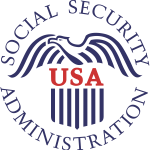 While its offices are not providing service to walk-in visitors due to COVID-19, the Social Security Administration remains committed to providing ongoing benefits and vital services. Secure online services include:
Application for Retirement, Disability and Medicare benefits
Status of an application or appeal
Replacement Social Security card requests (in most areas)
Benefit verification letters
The Gainesville office may be reached at (877) 219-8323, and other local office phone numbers may be found via the Social Security Office Locator.