July 21, 2020
Return-to-workplace efforts required unprecedented teamwork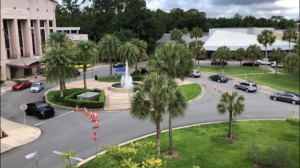 In early May, UF was already looking ahead to lay the groundwork for fall semester when it undertook its return-to-workplace efforts. Gathering the resources needed to send 26,000 faculty and staff through screening and recommended testing in just under two months, providing them with PPE and preparing our facilities for more employees to be back on campus seemed daunting at the time, to say the least.
And yet, through the efforts and hard work of many UF and UF Health employees, it happened. To date, 28,191 employees have been referred for screening. Of these, 23,562, or 91%, have been cleared to have access to the UF workplace. Nearly 20,000 UF faculty and staff have completed testing through UF Health Screen, Test & Protect.
The effort has required extensive collaboration and teamwork on the part of a number of units, beginning with the establishment of an on-site testing center at the Phillips Center for the Performing Arts. Meghan Nodurft-Froman, M.P.H., of the Emerging Pathogens Institute, and Matt Walser, P.A., of the Student Health Care Center, were among the first to realize the extent of what was required when they were called upon to join forces to operationalize a plan.
"It was just a fantastic team that came together," said Nodurft-Froman. "We were told on a Monday or Tuesday this would happen, and we made it come together by the following Wednesday."
---
Hiring pause remains in effect, with a few exceptions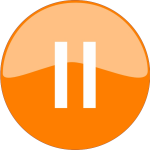 The hiring pause introduced at the end of March remains in effect for the foreseeable future, although exceptions may be requested for positions that are critical to:
Campus and personal health and safety
Compliance with federal, state and local laws and regulations
Delivery of essential university services
Courses necessary for timely graduation
Critical advancement of the university mission
The Hiring Pause Exception Form is still is required for non-academic OPS positions, but is no longer needed for academic OPS, including graduate assistants, students assistants and adjunct faculty. For more information, please visit the UFHR website.
---
Some guidance for conducting virtual interviews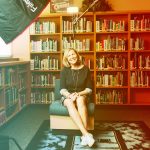 With a rise in COVID-19 cases and our ongoing efforts in support of the well-being of our faculty, staff and students, hiring authorities are asked to continue managing candidate interviews using virtual platforms. You can find alternatives for in-person interviews along with a few best practices that will assist with maximizing the virtual experience for both the interviewer and interviewee on the UFHR website.
---
Phishing alert button to be added to GatorMail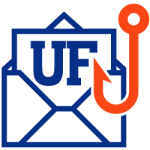 Beginning July 27, a phishing alert button, pictured at right, will be available on the task ribbon in GatorMail on both Windows and Mac devices. Faculty and staff who believe they have received a malicious email will be able to click on the phishing alert button to send the potentially dangerous email to the UF Information Security Office to analyze its content and follow up as required.
Using the phishing alert button allows the full header of the email (i.e., details of who sent it and from where) to be investigated. If you have questions about this new functionality, please contact the UF Computing Help Desk.
---
Don't miss this month's free summer reads!
University Press of Florida is offering 10 free eBooks for the month of July. This month's selection focuses on the natural world, featuring outdoor guidebooks as well as stories of adventurers and conservationists.
To learn more, visit the University Press of Florida website.