July 7, 2020
Moving forward with a commitment to safety, adaptability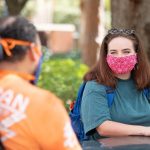 Last week, UF Provost Joe Glover and COO Charlie Lane announced the university would delay the release of its finalized reopening plan and updated Fall Schedule of Classes, given the current surge in cases statewide and in Alachua County. The release has been postponed until this Friday, July 10, to allow more time to better understand the possible trajectory of the COVID-19 pandemic and in order to provide more definitive guidance.
In the meantime, two university policies have been revised to reflect current circumstances:
The Campus Events and Gatherings Policies outline how indoor and outdoor events and gatherings will be allowed to resume on a gradual, controlled and phased approach; however, alternative virtual modes of participation are still strongly encouraged at this time.
The Alternate Work Location Policy provides guidance and procedures for determining the feasibility of an employee working from a remote location; the policy was recently updated with an eye on flexibility, given that children may be at home with working parents during this time. Remote Work Agreements are renewed each year on July 1.
Please remember that plans and policies may be updated as the university's understanding of the COVID-19 pandemic and best practices to address the virus evolve, so stay tuned for further updates and helpful information in the days and weeks to come.
---
Webinar provided guidance for leaders as faculty and staff return to the workplace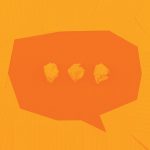 Last week, UFHR representatives hosted a webinar designed to support leaders as they navigate UF's new workplace safety policies. Brook Mercier, director of Employee Relations, and Tricia Bachus, senior leadership and organizational development specialist, discussed a variety of scenarios, requirements and policies related to employees' return to the workplace and answered questions posed by participants.
If you missed it, you can view a recording of the webinar. Future webinars will include strategy sharing sessions and further guidance on responsibilities and compliance. Watch for dates and times to be announced.
---
Journalism professor shares hope for students in fight for racial justice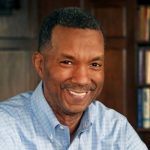 Herbert Lowe, lecturer in the College of Journalism and Communications and past president of the National Association of Black Journalists, recently shared reflections on his experiences of struggle and hopefulness in a column published by CNN.
"More than ever, our college students of color need to have more mentors and role models on campus who are from families and communities like theirs," Lowe said. "Who better to offer them not only inspiration but also comfort in a world that is increasingly complicated and dangerous?"
Read his full commentary here.
---
All you need to know about masks … and more
Curious about the differences between N95, surgical and cloth masks? Wondering which kind to use when? Tara Sabo-Attwood, associate professor and chair of the Department of Environmental and Global Health, recently assembled this helpful guide to help answer many of the questions you may have about masks and face coverings.
Learning how to smile…
As people navigate a masked world, they'll need to focus more on the eyes and voice to connect with those around them, according to Jeanne Tsai, professor of psychology and director of Stanford's Culture and Emotion Lab. Learn more about how you can begin to overcome barriers and connect with others in this Futurity post.
---
Thank you for your feedback!
We are grateful for your responses to our request for feedback about these UF at Work updates. Overwhelmingly, those of you who responded said you appreciate having regular updates, but receiving them a little less frequently would better suit your needs. So beginning this week, we will be sending out updates on Tuesdays and Thursdays.
We also appreciated learning more about the content you value most, and we continue to welcome your thoughts and suggestions of the kinds of news and information that would best support you in your work and life. In addition, we hope you'll continue to share your department's events and stories so we can pass them along to our community of faculty and staff. You can reach us in any of the following ways:
Email us at hrcommunications@hr.ufl.edu