June 11, 2020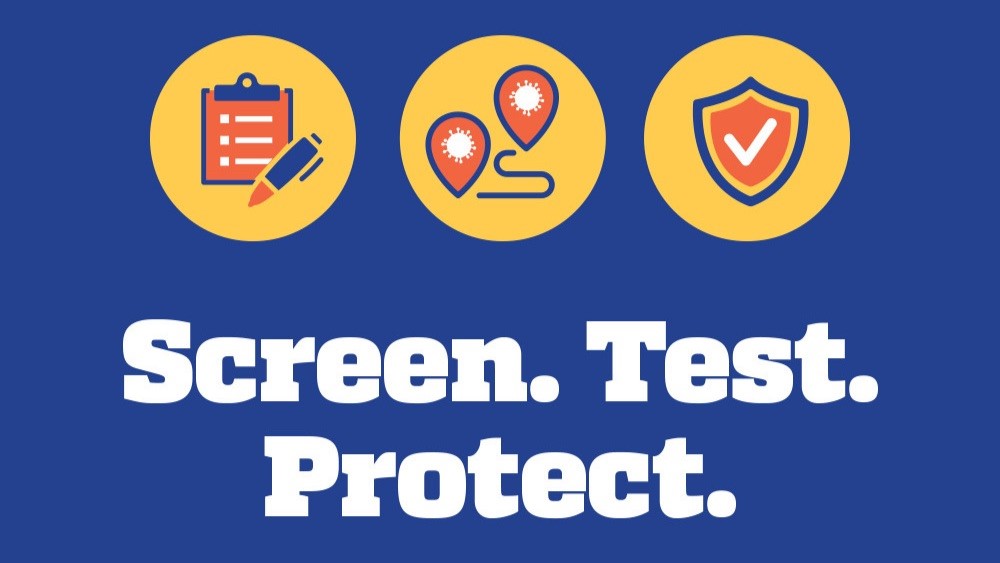 Answers to your questions about screening and returning to the workplace
More than 10,000 faculty and staff have already completed screenings and been cleared to return to, have access to or continue to work on campus or at a UF facility. Nearly 19,000 more employees are expected to complete the screening process by the end of June as the return-to-work effort enters its final phase.
If you have not already completed the screening questionnaire, please be on the lookout for an email from your department notifying you of when it is time for you to complete the screening and an email from UF Human Resources with further instructions on how to do so. Importantly, be sure to complete the online screening questionnaire within 48 hours upon receiving notification.
Here are a few answers to commonly asked questions about the process. For more answers, please visit the Working Through COVID-19 section of the UFHR website. If you have further questions about this process that are not answered there, please email employee-screening@hr.ufl.edu.
Q: I do not need to be back on campus urgently. Why am I only given 48 hours to complete the screening questionnaire?
A:  In order to ensure all faculty and staff are provided an opportunity to complete a COVID-19 test this summer, the scheduling of the screening process is being coordinated in a phased approach, with employees being notified in waves so as not to overwhelm the testing facilities. In anticipation of students returning in the fall, the goal is to have as many faculty and staff tested as possible this summer. By doing your part to respond in a timely manner, you will help ensure that everyone who wishes to do so has the opportunity to participate in testing. While you do not need to schedule your test within that initial 48 hours, completing the screening questionnaire within that time frame ensures everyone will have the same opportunity.
Q:  I have continued to work on campus or at my assigned UF facility throughout the past several weeks. Do I still need to complete the screening?
A:  Yes, screening is required of all UF employees regardless of whether they remained working at a UF facility or worked from an alternate location. You will be required to complete the COVID-19 Screening Questionnaire and are strongly encouraged to complete a COVID-19 nasal swab test.
Q: If I have been working remotely, can I continue to do so?
A: UF Health Screen, Test & Protect is a public health initiative designed to ensure a safer and healthier work environment for all faculty and staff as they return to the workplace, so regardless of whether you are continuing to work remotely, you should go through the screening process when prompted to do so. Working at an approved alternate location instead of physically traveling to a central workplace has been a work alternative supervisors were able to offer prior to this pandemic and may continue to offer when such requests meet the eligibility criteria established by the university's Alternate Work Location Policy and when such working arrangements would benefit both the organization and employees.
Q:  Once I complete screening and/or COVID-19 testing, when and how will I be notified that I am cleared to return to my work location and the return date?
A:  You will receive an email from UF Health advising you of your test results; however, your HR representative or supervisor will let you know the specific date you can return to work. Departments may need time to balance workspace needs to allow for a safe return of all staff. Please do not return to your workplace until you have been notified.
Q: Should I complete the required COVID-19 screening if my work location is outside of Gainesville?
A: Yes, COVID-19 screening is required for all UF employees, regardless of work location. If your work location is outside of Gainesville, you can visit a local testing site, such as your county's health department.
Q:  I accidentally opted out of the COVID-19 test, but I would like to be tested. Can I still schedule a test?
A:  Yes. Please notify your HR representative or supervisor of your desire to have a COVID-19 test. Upon notification of your desire to participate in the COVID-19 nasal swab test, we will place you in our queue for future testing. As soon as testing capacity is available you will receive another email to schedule your appointment.
IMPORTANT NOTE: By opting out of the COVID-19 test on the COVID-19 Screening Questionnaire, you have been automatically cleared to return to work and should follow the instructions of your supervisor for returning to work.

We know there are and will continue to be more questions about the university's reopening that are still to be answered, and we will continue to provide more information and answers to your questions as details become available.
---
EAP webinar to address difficult conversations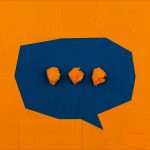 "Difficult Conversations During a Time of Unrest Across America," a national webinar hosted by UF's Employee Assistance Program provider ComPsych, will be held this Friday at 4 p.m. Recordings of previously held sessions are also available.
Millions of people across the country have read about and watched footage from tragic events in recent days. It's normal for events like this to generate strong feelings, which often carry over to conversations at home and at the workplace. Tune in to learn ways to have healthy discussions about polarizing topics without damaging your important relationships. Productive ways to talk about the events with children will also be provided.
---
Taking time to recharge this summer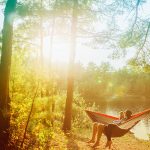 Are you taking the time you need to care for yourself and spend time with loved ones this summer? Even if you have had to cancel travel plans or are working remotely, taking time to disconnect, replenish your energy and reconnect with those you are closest to has never been more important.
"We know faculty and staff are experiencing a lot of fatigue from adapting to changing circumstances related to the pandemic and recent events," said Jodi Gentry, vice president for human resources. "We hope everyone is able to find a way to take some time off from work, even if they are already working from home, to ensure they are getting the rest and recovery they need."
If you have personal leave days accrued from the 2019 holiday closing period or as a USPS employee, remember you have until the end of June to use them.
Whether your form of rejuvenation comes from lying in a hammock with a good book, running through the sprinklers with your kids or grilling out on the patio, we hope you find some ways to soak up summer.
---
#Academics4BlackLives is Guided by a Black feminist frame, we hope to foster accountability & growth for White People and non-Black People of Color—and enhance healing and wellness for Black folx. Listen to co-founder, Dr. Della V. Mosley's message. @DellaVMosley @professionallyp pic.twitter.com/nxhUw4HAgY

— Academics for Black Lives (@Academics4BSW) June 10, 2020
The #Academics4BlackLives event referenced in President Fuchs' message to faculty and staff earlier this week is the brainchild of Dr. Della Mosley, assistant professor of counseling psychology in UF's College of Liberal Arts and Sciences. Mosley's research program is centered on the psychopolitical wellness of people and communities that are marginalized.
You can learn more about the event by following @Academics4BSW and by viewing Dr. Mosley's video above introducing the event.