June 22, 2020
Taking personal responsibility, caring for one another are critical to prevent further spread
As more faculty, staff and students have begun to return to campus and university facilities, life may begin to feel a bit more "normal" than it has in a while. But especially in light of news of an increase in cases in Alachua County and around the state in recent days, it's critically important to remain vigilant and to continue to follow the same best practices that helped us flatten the curve during the spring.
Remember that by following these practices, you are not only taking responsibility for your own wellbeing, but you are also helping to care for your colleagues and loved ones. Please continue to:
Wear a face covering or mask indoors and outdoors when a six-foot distance from others is not possible; this is now university policy
Continue to physically distance yourself from others at work and in public gatherings
Wash your hands frequently for 20 seconds with soap and water or use a hand sanitizer that contains at least 60% alcohol
Avoid touching your face
Stay home and away from others if you are feeling unwell
If you find yourself experiencing symptoms of COVID-19, please be sure to reach out to your primary care physician. For more information and updates, please visit the UF Health Screen, Test & Protect website.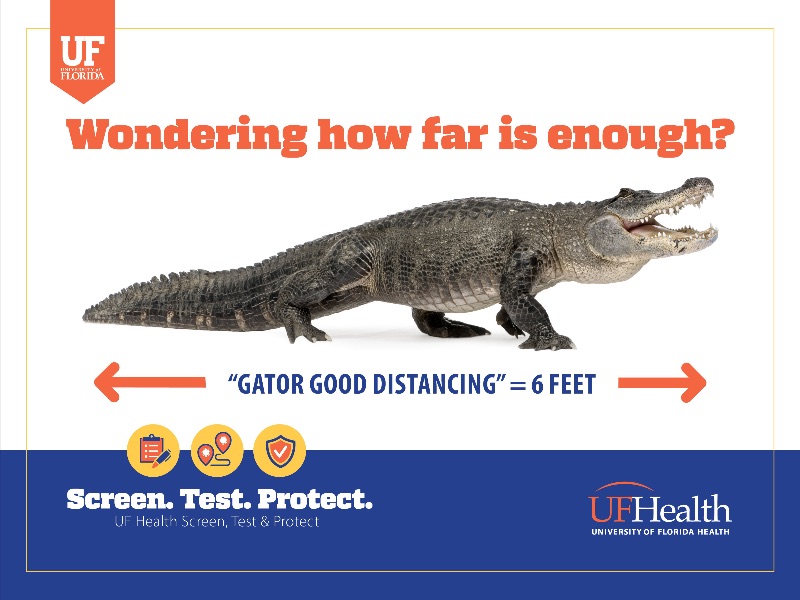 ---
Concerned about indoor air quality?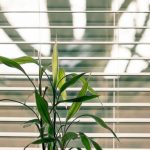 UF Facilities Services representatives have received a number of questions regarding indoor air quality related to heating, ventilation and air conditioning (HVAC) systems on campus in recent days.
Both the American Society of Heating, Refrigerating and Air-Condition Engineers (ASHRAE) and the Centers for Disease Control (CDC) have provided air systems guidance. UF has standardized indoor air quality and filtration protocols within all of its facilities, and the current UF standards for air systems meet these guidance factors, including recommendations to:
Increase the amount of outside air being delivered to spaces
Use high-efficiency filtration (MERV-13 or above) in systems that circulate air between large numbers of spaces
Maintain temperature and humidity levels within spaces
Maintain appropriate maintenance and service
Additionally, according to the ASHRAE, "HVAC systems in most non-medical buildings play only a small role in infectious disease transmission, including COVID-19."
UF epidemiologist Michael Lauzardo, MD, MSc, provided similar reassurance in last week's town hall.
"In areas where there's not what we call aerosol-generating procedures, the volume of virus that's going to be in the air is not going to be sufficient to be able to go through an HVAC system and go to another part of the building," explained Lauzardo. "That level of concern is only really for healthcare facilities. There's been no evidence outside of healthcare facilities where that has been an issue."
---
SEC chief diversity officers to host webinar on COVID-19 health disparities
This Wednesday, the chief diversity officers of the Southeastern Conference (SEC) will host a webinar on COVID-19 that addresses health disparities and inequities related to the pandemic as well as potential solutions.
Dr. Leon Haley, dean of the College of Medicine in Jacksonville, and Dr. J. Adrian Tyndall, interim dean of the UF College of Medicine in Gainesville, will be among the featured panelists.
The webinar will be held from 2 to 4 p.m. EST (1 to 3 p.m. CST) on Wednesday, June 24.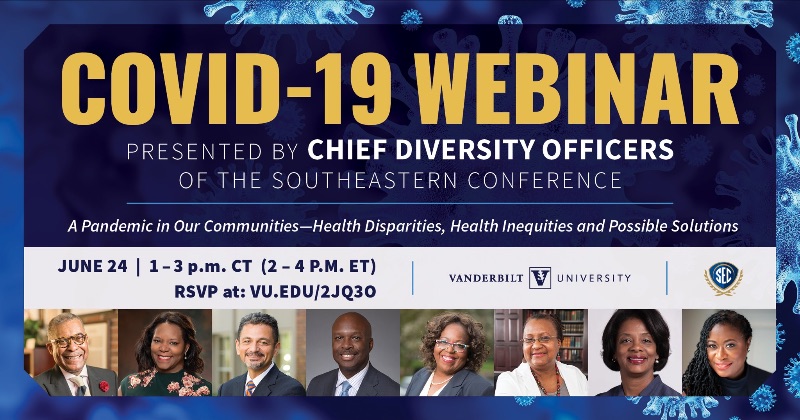 ---
Should colleges mandate a course on race/anti-racism?
This Thursday, June 25, join the UF Center for the Study of Race and Race Relations for a discussion on whether colleges should mandate a course on race and anti-racism.
Featured speakers will include:
Dr. Aida Hozic
Associate Professor, Department of Political Science, Liberal Arts and Sciences
Dr. Patricia Hilliard-Nunn
Senior Lecturer, African American Studies Program, Liberal Arts and Sciences
Dr. Diedre Houchen
Post-Doctoral Associate, Center for the Study of Race and Race Relations, College of Law
Dr. Christopher Busey
Assistant Professor, School of Teaching and Learning, College of Education
Dr. Lance Gravlee
Associate Professor, Department of Anthropology, Liberal Arts and Sciences
Dr. Katheryn Russell-Brown
Director, Center for the Study of Race and Race Relations, College of Law
RSVP is required; you will receive a confirmation email. If you need accommodations, please email ruthm@law.ufl.edu.