May 11, 2020
U.S. Department of Agriculture official named VP for IFAS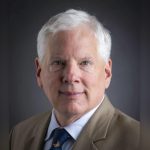 The University of Florida has named J. Scott Angle, director of the U.S. Department of Agriculture's National Institute of Food and Agriculture, to lead the university's Institute of Food and Agricultural Sciences (UF/IFAS) into the next decade. He is expected to assume the role as vice president for agriculture and natural resources on July 13.
Angle will oversee UF's College of Agricultural and Life Sciences with more than 6,000 students, the Florida Cooperative Extension Service and the Florida Agricultural Experiment Station's network of research centers. The announcement ends a 10-month national search to lead one of the nation's largest and most accomplished organizations of its kind.
Read more in this UF/IFAS article.
---

Free education offered in partnership with Coursera
The Office of Professional and Workforce Development (OPWD) has partnered with Coursera to offer the COVID19 Access Free Education (CAFE) program. From now through July 31, the UF community (including high school students) can take advantage of more than 3,500-course offerings on the Coursera platform by completing a short, three-question form that collects your name, email address and affiliation.
To learn more, visit the OPWD website
---
Inclusive teaching tips for the start of a new semester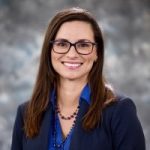 Sindia Rivera-Jiménez, a faculty member in the Herbert Wertheim College of Engineering, recently offered a couple of teaching tips for the start of a new semester in the midst of the wildly different academic environment we are now experiencing. Her shorthand recommendations, which she posted to Twitter, included:
When discussing or connecting COVID19 in your classroom be aware that this can be a sensitive topic to your students. People have died, parents have lost jobs, mental health aggravated, food scarcity.
Ask for a reflection early in the semester about "how the virus has affected you or your community" to have a sense of the class environment or have projects with different thematic options.
Find more tips and join the conversation at #InclusiveTeaching.
---
Report compensatory leave by May 21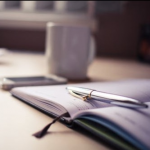 All non-exempt TEAMS and USPS employees, as well as exempt USPS employees, may use overtime and/or special compensatory leave through the end of the fiscal year on June 30. This leave must be entered into the Elapsed Timesheet in the myUFL system no later than 5 p.m. on Thursday, May 21. If the leave is not entered for use by this deadline, it will be cashed out automatically during the pay period ending June 11 for the payday of Friday, June 19.
Read on for further details.
---
Take 10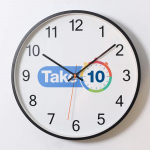 Whether you are working on campus or working from home, self-care has never been more important. Taking 10 minutes each day at 10 a.m. (or whenever works best for your schedule) to be mindful of your health and wellness has limitless benefits.
What you do is up to you: You might take a walk, get a small and quick workout in, or meditate to refresh your mind. We've curated a list of resources and suggested activities for you to try. Download the ready-made calendar reminders at the UFHR Wellness website.