May 18, 2020
Moving UF forward together
As announced earlier this month, the University of Florida and UF Health are working together to gradually reopen UF and to return our university operations to their fullest potential. In a City of Gainesville telephone town hall last Wednesday, President Fuchs emphasized the importance of bringing faculty and staff back safely in anticipation of students returning this fall.
"About a month ago, my strategy was that we would lock ourselves in place and outlast the virus, knowing that would impact our students and our research, but we could somehow get through it until there was a cure or a vaccine or the virus dissipates as it has with other viruses," Fuchs said during the meeting. "Now, my whole mindset is that COVID-19 is here to stay, and we're going to have to learn how to live with COVID-19 in Gainesville, in Alachua County and worldwide. And we have to live and do that safely."
UF's efforts to safely return faculty and staff to the workplace, alongside their colleagues who have remained on campus, are being guided by the world-class physicians and epidemiologists at UF Health. With everyone's health and safety as the top priority, the transition will be supported by a science- and data-driven program designed to minimize the spread of the novel coronavirus.
This process will be conducted in phases, with colleges, units and departments identifying clusters of personnel to complete screenings during each phase. Faculty and staff will be notified by their department or unit when they have been identified to complete screening; they also will receive an email from UF Human Resources explaining the screening process.
Guided by UF Health, some of the best practices that will be implemented as we return include:
Physical distancing between individuals
Following hygiene protocols
Wearing face masks or cloth face coverings
Deep and regular cleaning of workspaces
Ensuring employees who are feeling ill do not come to work and receive recommended testing and treatment as needed
In the days to come, please be on the lookout for further details about how the screening process will work and what you can expect. We will also continue to provide you with news and information via these updates, which are designed to support you throughout this period as we move forward together.
---
"I cover my face in gratitude"
In a recent column, UF College of Dentistry Dean Isabel Garcia shared why she believes it's important to wear a mask in public.
"I cover my face in gratitude to our first responders," said Garcia, "and ask that everyone in our community join me."
Read her full column on the College of Dentistry's website.
---
Interested in UF's COVID-19 retirement incentive program?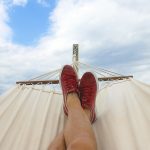 As announced earlier this month, TEAMS employees with 10 years of creditable service on or before Sept. 30 will be eligible to cash out a quarter of their unused sick leave balance, up to 480 hours, if they retire from UF and the State of Florida between May 4 and Sept. 30, 2020.
Employees who wish to take advantage of the COVID-19 Leave Cash Out Incentive should notify their supervisor and UFHR Benefits (benefits@ufl.edu) by June 30. For more information, please visit the UFHR website.
---
Faculty members in STEMM fields invited to participate in survey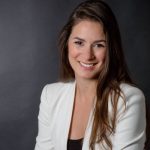 Dr. Michelle Cardel, assistant professor in UF's Department of Health Outcomes & Biomedical Informatics, in partnership with a colleague at the University of Tennessee Health Science Center, is surveying up to 5,000 STEMM (science, technology, engineering, mathematics and medicine) faculty on the impact the COVID pandemic has had on them.
Faculty are being asked about the activities that they have engaged in during the past two months, compared to the previous two months, to understand the impact of the pandemic. As 77 percent of respondents to date have been women, the team is especially interested in hearing from more male academics.
Faculty members in STEMM fields are invited to complete the survey (allow approximately 15 minutes) at: https://covid-stemmfaculty.questionpro.com
---
Share your work in virtual art showcase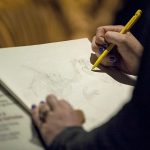 Art enthusiasts may submit their work through June 5 for the Florida Museum of Natural History and Santa Fe College Art Gallery SciArt Virtual Showcase. The showcase of community art featuring work related to the theme of "Inspiring People to Care about Life on Earth" will go live on June 19 with three galleries divided by age.
Each person may submit up to three works of art. To download the submission form or for more information, visit the Florida Museum's website.