May 19, 2020
A snapshot of the UF Health COVID-19 Screening process
As we shared yesterday, UF and UF Health are working together to implement a phased approach to screening all faculty and staff returning to a UF workplace over the summer as well as those who have remained on campus throughout the past several weeks.
Screening and testing efforts are already underway on UF's main campus, and plans for employees who work outside of Gainesville and Alachua County are currently being developed.
We know you may have questions about how this process will work, and we are committed to keeping you informed throughout this transition. Here's a glimpse at how the screening process will work:
Your college or work unit will let you know when it is your turn for screening, and this notification will be followed by an email from UF Human Resources with next steps to get started.
After completing a required COVID-19 Screening Questionnaire, you will also be asked to take a COVID-19 nasal swab test administered through UF Health to confirm you are not COVID-19-positive. The testing will be offered at no charge.
Currently, testing is being conducted in the parking deck next to the Phillips Center for the Performing Arts. Below you will find a map and a picture of what the testing location looks like.
At the end of your test, you will be a provided with a bag containing masks for you to use when you return to your UF workplace.
You should receive results from your test within 48 hours, but please wait to hear from your department before returning to work.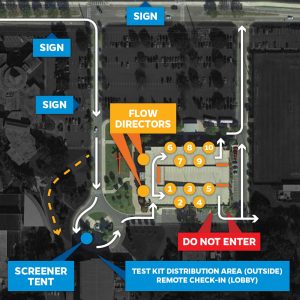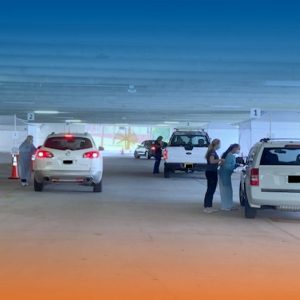 UF Health COVID-19 testing is currently being conducted at the Phillips Center for the Performing Arts' parking deck. Click on each image for a closer look.
Be sure to wait to hear from your college or unit
Please note that testing appointments are being carefully scheduled as faculty and staff are asked to complete their screenings, so please do not go to the testing site until you have been contacted to do so.
You should receive results from your test within 48 hours, but please also wait to hear from your department before returning to your workplace. While the screening process itself is fairly uniform, each academic and service area's return-to-workplace procedures may look slightly different, depending on work requirements and office settings.
If you have questions about how this process will work in your area, please contact your leader and/or your college's HR administrator. We have also begun to post answers to some initial frequently asked questions on the UFHR website and encourage you to submit questions you may have to employee-screening@hr.ufl.edu.
---
Upcoming workshops provide strategies for managing stress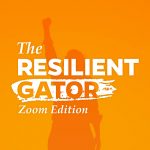 Without the resources and capacities to deal with stress, we can experience negative effects, including reduced mental health and well-being. Two upcoming workshops offered online are designed to help.
On May 20 at noon, tune in for Tools to Handle Stress, a UF Employee Assistance Program webinar that will focus on specific, practical activities to reduce stress. Whatever happens to be causing your stress, learn some techniques that can help you cope.
Join UFHR Wellness for the Resilient Gators series to learn about resilience, how to build it and how to use this quality to help tackle life's challenges. Choose from either of these series of two 30-minute Zoom sessions:
Wednesday, May 20 & May 27, at 1 p.m.
Thursday, June 2 & June 4, at 10 a.m.
---
UF student goes above and beyond to support local organizations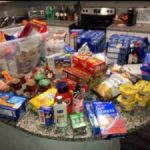 After UF senior Lauren Bouskila found out that classes would not be returning from their online format this spring, she decided to use her leftover FlexBucks to purchase food and supplies that could be donated to the homeless and other people in need in the wake of the COVID-19 pandemic.
Read more about Lauren's efforts and learn how you can help here.
---
Florida Museum hosts virtual bug collecting workshop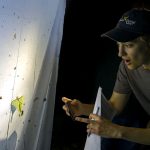 Join the Florida Museum of Natural History for "The Best Nightlife in Town" event May 23, 8:30-9:30 p.m., and learn from UF entomologists how to collect nocturnal bugs.
This event is free, but registration is required to receive a link to the Zoom meeting, instructions for collecting, recipes for themed beverages and a curated playlist for the night.
For more information and to sign up, visit here.
---
UF Veterinary Community Outreach Program continues to provide needed care amidst COVID-19
UF's Veterinary Community Outreach Program (VCOP) continues to provide needed care for rescue animals in the Gainesville area. Below, Dr. Kelly Harrison, helped by VCOP technician Paola Lopez, prepares to administer a heartworm treatment to their patient, Cashew.
"Over the past several weeks, the Veterinary Community Outreach Program has continued to provide urgent and emergent medical care to shelter animals in need. More recently, we have been able to increase our caseload and resume normal spay-neuter operations," Dr. Harrison explained. "In many cases, VCOP is the only pathway for these animals to receive the veterinary care they so desperately need. Because of this, it continues to be a top priority of ours to remain available for the animals we feel so fortunate to care for."
Learn more about the UF Vet Med Program here.