May 21, 2020
UF mobilizes campus, Exactech expertise to make vital COVID-19 nasal swabs
When UF Health needed a massive supply of nasal swabs for expanded COVID-19 testing, the solution was right on campus and just across town.
It came from Forrest J. Masters, Ph.D., P.E., professor and the associate dean for research and facilities at UF's Herbert Wertheim College of Engineering. Working with the 3D printing lab at UF's Marston Science Library and Gainesville orthopaedic implant maker Exactech, the group is making 100,000 swabs for UF Health.
Read the full story and watch this video to learn more.
---
Meeting survival needs is highest stressor, says UF psychology professor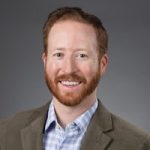 Dr. Ryan Duffy, associate professor and area and training director for the UF Department of Counseling Psychology, was recently interviewed for a New York Times article about "The Stresses of the Way We Work Now." The article explores what vocational psychologists can teach us about the new ways of working.
"You cannot deny having no money in your bank account. This is the highest level of stress," said Duffy in the article. "There are dozens of years of research showing that any kind of stress around survival needs and meeting those needs will be the highest in producing negative mental health outcomes."
Read the full New York Times article here.
---
Tune in to new podcast to Keep Growing at UF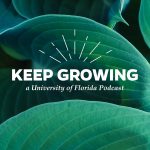 A new "Keep Growing at UF" podcast features trainings produced by UF Training & Organizational Development presented in an audio format so you can listen and learn at your convenience. The series outlines key skills faculty and staff can develop, as individuals and as leaders, that are critical for navigating these times and for flourishing over the longer-term.
Check out the initial episodes, and subscribe to continue to receive new ones in the future.
---
Florida 4-H  announces virtual summer program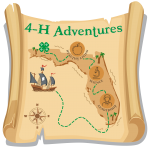 Florida 4-H Adventures, a new virtual summer program, will navigate through healthy living, leadership and science-based programs. Registration is open now; each child should be registered individually.
Find more information on fun and educational adventures, along with course descriptions and dates on the Florida 4-H website.
---
Best practices for face mask safety
In this video, UF Health Shands Chief Epidemiologist Dr. Nicole Iovine shares tips on face mask safety, including the proper way to put on and remove a mask.