May 4, 2020
Retirement incentive announced for TEAMS staff
Last week, the UF Board of Trustees unanimously approved a retirement incentive that will reintroduce for a brief time a sick leave payment to TEAMS staff with 10 or more years of service who retire on or before September 30, 2020, as long as they provide notice by June 30. If you meet these qualifications, you will be eligible to cash out one-fourth your unused sick leave balance, up to 480 hours, as a result of retirement from the University and the State of Florida between May 4, 2020 and September 30, 2020.
Employees who take advantage of the COVID-19 Leave Cash Out Incentive will be required to notify their supervisors of the date they wish to retire. More information, including considerations and teps for active employees to follow once they decide to retire can be found on the UFHR website.
---

Facilities Services teams take proactive measures to help ensure a healthy environment
Over the past several weeks, as most students and many faculty and staff moved off-campus, UF Facilities Services teams were busier than ever implementing measures to help maintain a healthy environment for those who remain and lay a strong foundation for hygiene when the university resumes full on-campus operations.
In addition to these proactive measures, UF Facilities Services took advantage of the lower population present on campus to ramp up services like floor cleaning and pressure washing building exteriors. In addition to its standard maintenance activities, the organization also has undertaken a number of classroom revitalization projects and utilities initiatives. See pictures below for just some of the examples of work that has been underway.
To supplement its maintenance activities, Facilities Services introduced an at-home training program designed to help increase social distancing among its frontline staff members while providing them with a way to develop professionally on a number of topics including customer service, computer skills and interpersonal team dynamics. During each training rotation, a subset of technicians worked from home on these training activities while the other members of their teams remained on campus and provided a continuity of service to the UF community.
Thank you, Facilities Services, for all of the work you have done and continue to do to make our campus beautiful, safe and healthy for our faculty, staff and students.
---
EAP telehealth support continues to be available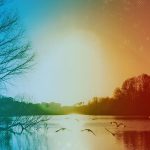 As an alternative to traditional face-to-face counseling, all UF faculty and staff as well as members of their household may access video, telephone or online counseling via the Employee Assistance Program. If you or anyone you live with is in need of support, please call the toll-free number, (833) 306-0103, or visit the UF EAP website to learn more.