May 7, 2020
It feels like everything has changed. But some things haven't. Like the people who still get up each day — and each night — to keep UF running. They're here when you can't be, to have campus ready when you can be. We miss you. We'll see you soon. #GoGators pic.twitter.com/SDaQokFPhw

— FLORIDA (@UF) May 7, 2020
It feels like everything has changed. But some things haven't. Like the people who still get up each day — and each night — to keep UF running. They're here when you can't be, to have campus ready when you can be.
---
Can the arts help stop COVID-19?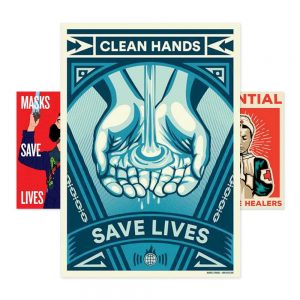 In challenging times, people have always turned to the arts.
During this time of social isolation, we see this as people sing from their balconies and recreate art using only items in their homes.
UF Center for Arts in Medicine Director Jill Sonke and her team are rallying national leaders from the arts, public health and community development sectors to guide an arts response to COVID-19. The group developed a variety of resources to advocate for how the arts can aid individual well-being and health communication during a global pandemic.
Read more about it in this College of the Arts' "In the Loop" story.
---
We're all alone together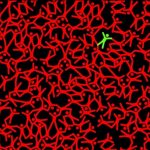 Assistant Professor of Graphic Design Jarred Elrod joined a global design challenge to respond to COVID-19. He discussed how creating is not only a method to process emotions for him, but also how he creates space for his students to process in their own way.
Learn more about how he and his students learned to navigate the new online learning environment together in this story.
---
Which research topics would you like to learn more about?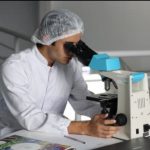 This summer, UF Research Integrity will be offering a series of interactive workshops covering a variety of Research Integrity and Responsible Conduct of Research topics of interest to faculty, staff and students who conduct research or support UF's research enterprise. Most workshops will last 1-2 hours and will be available on Zoom.
You can weigh in on what will be offered by completing this two-minute survey to indicate which workshops would most interest you.
---
Increased security for Zoom meetings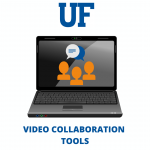 To enhance the security of Zoom, UFIT has changed the service's default setting to require passwords for each meeting created. All new meetings generated with UF Zoom are now automatically set with a password.
If necessary, meeting owners are able to turn the password setting off for individual meetings prior to the start of a meeting using the "Edit this Meeting" button. Learn more about the "Edit this Meeting" button and other meeting options settings on the https://ufl.zoom.us/ website.
More information about this change and other Zoom features and settings can be found on https://elearning.ufl.edu/keep-zoom-secure.
---
Stay strong and celebrate our UF and UF Health nurses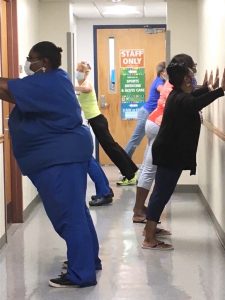 Suzanne Farina, RN, and her colleagues at the Student Health Center/Infirmary have taken up the challenge to stand at the top of every hour to do five free-standing squats and five push-ups. Anyone who happens to miss one hour is forgiven and encouraged to not miss two hours in a row. Every two weeks, as the group progresses and is ready, the challenges increase in intensity.
"I am so proud of how consistent each of these employees have been!" said Farina. "We are hoping to pass this challenge along to other parts of the UF community to encourage consistent body movement as well as resistance work."
Pictured from left to right are just a few of the SHCC employees participating in the challenge: Jasmine Gordon, Dottie Howard, Juanita Lewis, Precious Williams, Suzanne Farina and Terri Wilkerson.
In honor of National Nurses Week, we celebrate Suzanne and the many nurses throughout our UF and UF Health community who are staying positive and resilient during these challenging times. Share how you are staying strong with us @UFatWork, tagging #GatorsGo, and don't forget to honor our nurses via #NationalNursesWeek as well!
---
Brian's Performance Picks
Over the past several weeks, UF Performing Arts Director Brain Jose has shared  his picks for noteworthy, short videos for us to enjoy while our arts venues are closed. In case you missed them, here are a few of his picks to brighten your day.