May 8, 2020
Century Tower bathed in blue to honor health care workers
UF's iconic Century Tower is now awash in blue light as a tribute to the thousands of dedicated UF Health hospital workers and their colleagues worldwide. The tower will remain bathed in blue light nightly through May 16. The special lighting coincides with National Nurses Week (May 6-12) and National Hospital Week (May 10-16).
"I am so thankful to all of the dedicated health care workers and caregivers who are on the frontlines in the fight against COVID-19," UF President Kent Fuchs said. "Lighting Century Tower blue is our way of joining communities across the globe in showing appreciation for these heroes and for their bravery, selflessness and compassion."
On Tuesday evening, UF Police Department officers showed their appreciation by flooding the area around the Century Tower with the blue lights from their patrol vehicles.
Those who visit to see the Century Tower lights are asked to abide by social distancing guidelines.
---
UF Health study helps make remdesivir 'standard of care' for COVID-19 treatment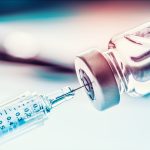 Patients with severe cases of COVID-19 who were treated with the investigational drug remdesivir recovered faster than those who did not take it, based on results of an international clinical trial that included UF Health.
The study shows patients treated with the antiviral drug spent four fewer days in the hospital, from 15 days down to 11, on average. Additionally, the study showed mortality from COVID-19 infection dropped from 11.6 percent to 8 percent. This is the first study to show a clear benefit to patients suffering from COVID-19.
Read the full UF Health News story.
---
Gator TeamChild provides pro bono legal representation for adoption proceedings
UF Law Professor Stacey Steinberg and her students recently assisted with a little girl's adoption hearing via Zoom. Gator TeamChild, a UF Law clinic supervised by Steinberg, has continued to provide vital pro bono legal services to area children during the pandemic.
Working from their home offices, Professor Steinberg and her students (pictured pre-pandemic, below) have remained flexible, altering the way they work to ensure continuity of legal representation. Even though they now conduct telephonic client interviews and videoconference court hearings in lieu of in-person services, their clients have experienced no interruptions in services, and students continue to hone real-world skills to help them serve clients, even in emergency situations.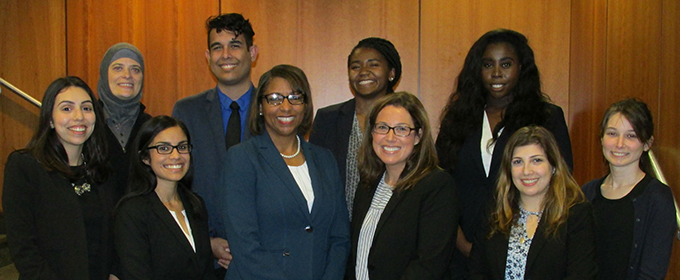 ---
Keeping children's stress from turning into trauma
Joy Gabrielli, a psychologist and assistant professor in UF's Department of Clinical and Health Psychology, was recently interviewed by the New York Times for an article on how parents can help children manage stress during the coronavirus shutdowns.
"Reactions that seem unwarranted for a given circumstance, or different than a child's typical demeanor, can be cues of underlying distress," says Gabrielli.
To learn more about how you can help the children in your life, read the full article.
---
Health Science Center Library workshops available online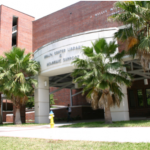 The UF Health Science Center Library will offer a selection of free online workshops for the summer. In addition to popular citation management, database searching and data management workshops, the library's new offerings include workhops on COVID-19, reproducibility and research ethics.
---
Ordering flowers for Mother's Day?
If you're buying flowers this weekend you'll be doing much more than bringing a smile to mom's face.
The Florida cut-foliage industry is valued at more than $100 million, not including the indirect impacts of the industry. These impacts include providing significant employment, international trade importance, community development and tax revenue around the state, according to UF/IFAS Extension commercial horticulture agent Karen Stauderman in this UF/IFAS article.
Those in the Gainesville area can learn more about how to purchase flowers locally in this Gainesville Sun article.