October 1, 2020
Explore your benefits throughout the month of October
In anticipation of this year's Benefits Open Enrollment period, slated for Oct. 19 through Nov. 6, we've revamped our Benefits website to provide more information to help you prepare for this year's Open Enrollment and to dive deeper into all UF has to offer.
In addition, in lieu of an in-person Benefits & Wellness Fair, both the State of Florida and UF will be hosting a series of webinars designed to help you learn more about the full range of benefits available to you as a UF employee. Check out the upcoming events listed at the bottom of each issue of UF at Work, beginning with today's issue, and watch for more events to come throughout the month of October.
As always, we want to hear from you. If you have questions, please email our Benefits team.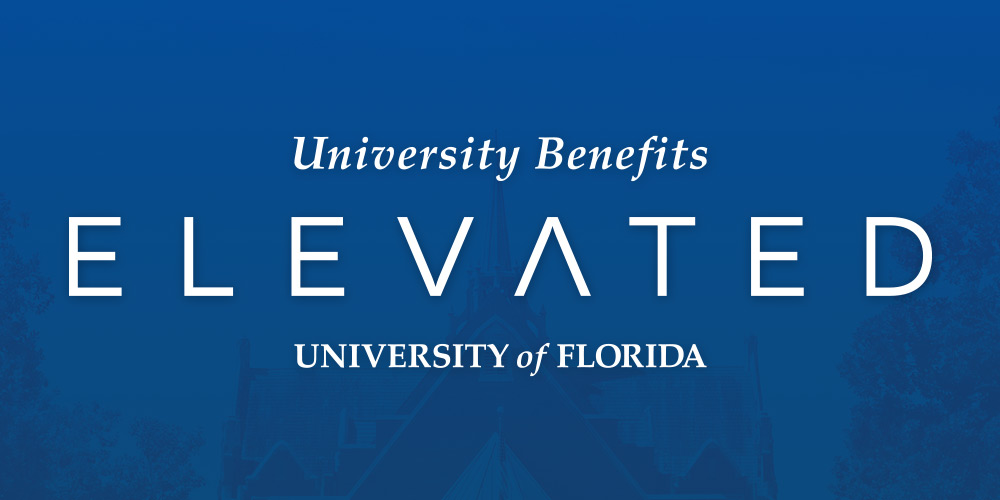 ---
Sick Leave Pool enrollment runs through Oct. 31
The University of Florida Sick Leave Pool's annual enrollment period begins today and runs through the end of the month.
Accrued leave is sometimes not enough to cover an employee's absence due to unexpected or prolonged illness. For this reason, UFHR offers a Sick Leave Pool as a way for employees to combine a portion of their individually accrued sick leave for collective use.
The Sick Leave Pool continues to contribute to the UF community by providing leave-accruing staff and faculty with the ability to donate hours that can be used by any member who suffers from a catastrophic illness or injury that affects their livelihood.
The pool provides an opportunity for employees to give back to fellow faculty and staff who may be experiencing a hardship and as a supplement to UF's new Paid Family Leave program beginning in 2021.
---
New required compliance training covers Florida Code of Ethics
Beginning today, faculty and staff may complete a new "Doing Your Part for the Gator Good!" training program that introduces the UF Compliance and Ethics Program and reviews important provisions of the Florida Code of Ethics. Faculty and staff have until Dec. 15 to complete the mandatory training, which covers employees' responsibilities and expectations for reporting compliance concerns, disclosing outside activities and maintaining proper stewardship of university resources.
Be on the lookout for an email from myTraining with a link to the course, which should take approximately 20 minutes to complete. Once completed, the training requirement is satisfied for two years.
For more information or questions, please contact UF Compliance and Ethics at (352) 294-8720 or UF-Compliance@ufl.edu.
---
Day trip adventures offer opportunities to explore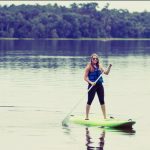 Tired of Zoom meetings? UF's Center for Outdoor Recreation and Education (CORE) provides beginner-friendly, affordable day trips with instruction from experienced trip leaders.
This Saturday, Oct. 3, try stand-up paddleboarding on the crystal-clear waters of Rainbow Springs. Expect to see Florida diving birds like anhingas, catch some sunshine and cool off in the water, and maybe even check out a mangrove tunnel. Trips meet in the morning at Rainbow River (a one-hour drive from campus) for a 2.5-hour journey.
The cost of the trip includes:
All gear, including stand-up paddleboards, personal flotation devices, paddles
Optional snorkel set
Park entry fee
Trip leaders trained in outdoor emergency response
Ice and cooler for snacks
You provide:
Personal transportation
Snacks
Face covering
Personal attire, camera, etc.
---
Baby Gator celebrates Campus Children's Center Week
From Oct. 5-9, UF's Baby Gator Child Development and Research Centers will be celebrating Campus Children's Centers Week with a series of events and activities designed to raise awareness and highlight the impact the centers have on our UF community.
Here are some ways you or your department can participate:
Chalk It Up – Join in the fun by leaving a chalk message or picture on the sidewalks in front of any of the centers at drop-off, during lunch or at pick-up time.
Letters/cards/pictures – Departments are invited to send letters to the centers; in return you'll receive a lovely child-made card or note.
Zoom Wishes – Want a cheerful way to sign off of your next Zoom meeting?  What could be better than a short clip of children doing the Gator chomp or wishing your group a great day?  Email Kelly Jamison if you are interested in receiving one.
Fence Messages – As you drive by the centers next week, watch for messages of love and support on the playground fences.
To learn more, check out this video.