October 13, 2020
Benefits Open Enrollment runs Oct. 19 through Nov. 6
UF's annual Open Enrollment period is your opportunity to add, change or remove benefits enrollment elections for the next plan year. Elections made during this period will take effect on Jan. 1, 2021. This is your only chance to make changes to your benefits each year outside of qualifying status events, so don't miss this opportunity.
You can prepare for this year's Open Enrollment period by:
Reviewing your current benefits elections
Login to myUFL: Main Menu > My Self Service > Benefits > Benefits Summary
Reviewing and updating your address in ONE.UF
Find instructions here
Attending webinars being held in lieu of this year's Benefits and Wellness Fair
Visit the UFHR Calendar of Events for upcoming sessions
Keeping an eye out for your annual benefits statement from the State of Florida, which will be mailed to your home address (Note that only state-sponsored plans will be listed in this statement; any UF-sponsored plans you participate in will not be reflected.)
Wondering which benefits are offered through the State of Florida and which are UF-sponsored? View this at-a-glance guide.
---
Support when you need it most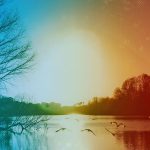 UF's Employee Assistance Program (EAP) offers someone to talk to to and resources to consult whenever and wherever you need them. All UF employees as well as members of their household are eligible to receive services, which include up to six visits per person, per household, per event each calendar year.
By calling the toll-free number, 833.306.0103, you can speak to a licensed counselor who will answer your questions and refer you to a counselor or other resources. Telehealth options are also available.
---
Clifford Will receives Einstein Prize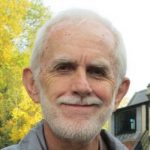 Department of Physics professor Clifford Will has received the 2021 Einstein Prize from the American Physical Society (APS). Will was recognized for "outstanding contributions to observational tests of general relativity with theories of gravitational waves, astrophysical black holes, and neutron stars."
---
Center to host pop-up salon on conspiracies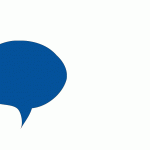 Classics Professor Victoria Pagán will draw on her teaching and research about conspiracies and conspiracy theory in the Roman Empire to shed light on the nature of conspiracy theory and why it is so prevalent today in a virtual Pop Up Humanities Salon this Thursday, Oct. 15, at 8 p.m.
The rules of the pop-up salon are simple: no PowerPoint and no lecture; shorter than an hour and longer than 30 minutes. Come for the insight and stay for the conversation.
---
Sign up to participate in pilot weight management program by Nov. 16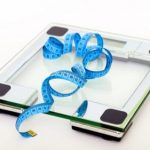 The State of Florida's Department of Management Services will offer the fourth year of a Weight Management Pilot Program for 2021 to provide coverage for the treatment and management of obesity and related conditions. The pilot will cover medical services provided by treating physicians and all Federal Drug Administration-approved medications prescribed for chronic weight management.
Pilot participants will be responsible for all applicable medical and prescription drug copayments, coinsurance, deductibles and out-of-pocket expenses. Participants will be enrolled in a wellness program throughout 2021 based on the Centers for Disease Control and Prevention's Lifestyle Change program.