September 14, 2020
Additional faculty and staff testing coming soon
Last week, Dr. Michael Lauzardo released both a written message to the UF community as well as a video outlining how UF Health Screen, Test & Protect has and will continue to adjust to a predicted uptick in cases. If you missed them, you can read his message here and view the video below to learn more about the measures underway and what's to come.
In the coming weeks, UF faculty and staff will be able to complete testing as often as once a week if they believe they are experiencing COVID-19 symptoms or have been in close contact with someone who has or is suspected to have COVID-19. Be on the lookout for further details to come.
---
UF ascends to No. 6 in U.S. News & World Report rankings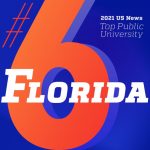 U.S. News & World Report today named the University of Florida the No. 6 public university in the country, continuing the university's upward trajectory and placing it on the cusp of reaching its top-five goal.
The announcement marks the fourth consecutive year UF rose in the rankings for public universities, advancing from No. 14 in 2017 to No. 6 today. During the same period, UF leapt from No. 50 to No. 30 on the U.S. News National Universities list, which includes both public and private institutions.
---
UF faculty provide Canvas guide to support non-English speaking community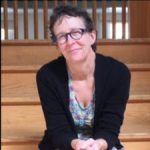 After learning the Alachua County Public Schools (ACPS) would be using the same Canvas learning management system this fall that UF uses, Associate Professor Trysh Travis began to worry. She wasn't concerned about the children: they were adaptable and would learn the new system quickly. Instead, she was thinking about the already stressed family members who would be overseeing kids' online learning — working parents or older relatives who had no prior experience with something like Canvas. And she was especially worried about the high numbers of ESOL students in Alachua County schools.
So Travis drew on her experience of having written a Guide to Canvas for instructors in the College of Liberal Arts and Sciences, and enlisted translators on the UF faculty and beyond to create versions of "A Family Guide to Canvas" in the most common languages other than English spoken in the homes of ACPS's 800 active language learners.
---
Upcoming webinars to support your personal and professional development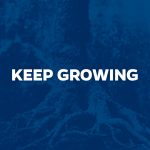 UF Training & Organizational Development is offering the following upcoming webinars as part of its Keep Growing series.
Applying Performance Measures to Your Work
Monday, Sept. 21, 11:30 a.m. – 1:00 p.m.
An important element of Productivity & Performance is one's ability to apply performance measures to their everyday work, not just for an annual review. This webinar will help you apply an organizational structure to your work, identify and write your goals using backwards design, and ultimately track and maintain your performance records over time.
Building Your Resilience Muscles
Wednesday, Sept. 23, 10:00 a.m. – 11:30 a.m.
Do you feel like you are just managing to get through these challenging times? It may be your resilience muscles are weak. In this webinar, we'll share with you a roadmap with concepts to build your resilience, regain your balance and move forward with optimism and energy for sustaining and, even, increasing work performance.
Leading a Hybrid Team
Friday, September 25, 11:30 a.m. – 12:30 p.m.
Are you leading a hybrid team comprised of both remote and in-office positions? This webinar will provide supervisors with some best practices and strategies to increase team effectiveness when not everyone is "in the office."
---
UF Mindfulness 360° series returns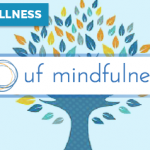 UF Mindfulness' 360° Mindfulness Practice Group sessions will return for the Fall 2020 semester beginning on Sept. 14. The group will continue to meet online via Zoom from 5:30 to 6:30 p.m. each Monday throughout the fall semester.
The schedule for Fall 2020 sessions may be found on the UF Mindfulness website.