September 22, 2020
Keeping you up-to-date on the latest information and resources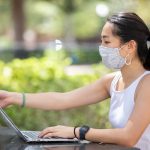 Things have been moving quickly since the start of the fall semester — it's easy to lose track. Here's a quick summary of some of the latest developments and resources available to you as well as information you may wish to share with students in your area.
STUDENTS
Students can now be screened and tested for COVID-19 once a week through Screen, Test & Protect. For students who test positive or have come in contact with someone who has tested positive, Student Affairs and the Dean of Students Office have provided many needed resources. Students will get emails about these resources shortly after their status changes to "not cleared":
FACULTY AND STAFF
Faculty and staff can now also be screened and tested for COVID-19 once per week through Screen, Test & Protect. Refer to UFHR guidance on how and when sick and COVID-19 positive employees and close contacts of COVID-19 persons should and can return to work:
CLASSROOM
The Office of the Provost has provided guidelines on how faculty can interact and prepare:
ENFORCEMENT & REPORTING
FACILITIES
FURTHER INFORMATION
---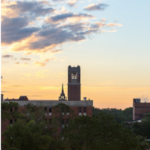 As we shared in early August, one step the university will be taking to effect positive change at UF will be introducing required training for all current and new students, faculty and staff on racism, inclusion and bias.
In addition to two new online training modules that will launch university-wide in the coming weeks, UF Training & Organizational Development, in cooperation with colleagues across campus, will be launching a series of webinars and other resources this October that will address topics and provide space for conversations in three broad areas identified to improve knowledge and skills with respect to racial justice:
Fostering Awareness: Understanding anti-black racism
Building Capacity: Knowledge and skills to engage in difficult conversations on race
Promoting Action: Effecting personal and institutional change
The goal of these efforts is to collaboratively build a framework that helps UF faculty and staff better understand racism and its effects, and then build skills to engage in meaningful dialogue, generating both personal and institutional change.
Watch for further details in the days and weeks to come.
---
Do you know someone who has gone above and beyond?

The nomination period for the University of Florida's Superior Accomplishment Awards program is underway and runs through Oct. 30. The purpose of the program, now in its 32nd year, is to recognize Academic Personnel, TEAMS staff and USPS staff who have contributed outstanding service in their fields during the academic year of August 1, 2019, through July 31, 2020.
Don't miss this chance to recognize those among us who make the extra effort to contribute.
---
Ensure your info is up-to-date to receive important communications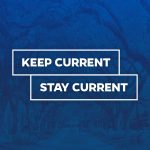 Open Enrollment for 2021 benefits will run Oct. 19 through Nov. 6. During Open Enrollment, employees may elect or make changes to their state and UF benefits plans through the appropriate online portals. Changes made are effective Jan. 1, 2021.
Here are a few ways you can prepare for Open Enrollment:
Review and update, if needed, your mailing address on file with the State of Florida in the People First system by Oct. 1 to ensure timely delivery of Open Enrollment materials. Once you are logged in to People First, either select the "Verify My Information" link in your People First Inbox or select the "Contact Information Quick Link" to view your contact information. If you have already completed the verification process, you will only have the option of selecting the Contact Information Quick Link to review your information.
Retrieve your benefits statement in People First beginning Oct. 5 by logging in and navigating to: Insurance Benefits > Insurance Benefits Statement. You will receive a notification via the email address listed in People First letting you know when your statement is available.
Review and update, if needed your mailing address on file with UF in ONE.UF to also ensure you receive Open Enrollment information from UF.  While you're there, you can double-check your emergency contact information and more are up-to-date.
Contact UFHR Benefits with any questions by emailing benefits@ufl.edu or calling (352) 273-2840.
---