Tour the Asian art collection at the Harn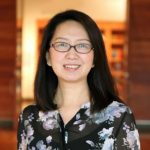 The UF Asian Faculty and Staff Association invites you on a tour of the Harn Museum of Art's Asian art collection on May 13, led by Cofrin Curator of Asian Art Tongyun Yin, Ph.D. Participants will be able to view more than 3,000 works of art from China, Japan, Korea, India and other Asian countries. 
Visit the UFHR Calendar of Events to learn more.