Upcoming events address the intersection of data and rights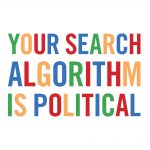 Your Search Algorithm is Political
Oct. 21, 6 p.m. 
Artificial intelligence is a human rights issue in the 21st century. Join Safiya Noble, assistant professor in the Annenberg School of Communication at USC, who will provide evidence from her book, Algorithms of Oppression, about Google Search, the way it misrepresents people and communities and the harm that comes from these algorithmic practices. The event is part of the Center for Gender, Sexualities, and Women's Studies Research Edna Saffy Lecture Series and the Infotech Speaker Series.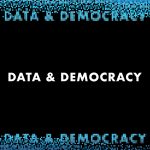 Rethinking the Public Sphere, Part II – Data & Democracy
Nov. 12, 4 p.m. (1st of 4 events)
Part II in the Center for the Humanities and the Public Sphere's multi-year series examining challenges to rational public debate turns to the question of how new technologies and the algorithms underlying 'big data' shape human experience, communication and representation. These talks reveal the human values and biases embedded in technological advances, from drone warfare and corporate data to surveillance systems and robots. This year's speakers will consider the implications of artificial intelligence in public spaces and mobilize the humanities to reflect on cybernetics and intelligent machines.