New unified travel and PCard system coming soon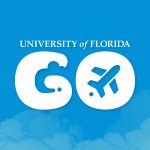 Next fall, UF faculty and staff will enjoy enhanced support for their travel and PCard transactions via a new one-stop, mobile-friendly system, UF GO. Features of the new system will include:
Mobile capabilities, including ability to upload receipts and receive approvals on-the-go
Integration of travel spending and all PCard reconciliation in a single platform
Easy access to trip-related expenses and PCard transactions
Built-in policies and alerts to guide transactions
More consistent review processes
Booking tool to support travel, car and hotel reservations
Administrative staff who regularly work with the current travel and PCard systems have been engaged in initial discussions and are providing input on the new system, with additional opportunities for engagement slated to run throughout the spring semester.
If you are interested in learning more, view this introductory information session and be on the lookout for more information to come in the weeks ahead.
Visit the Finance and Accounting website to learn more.