Interdisciplinary collaborations fueled by AI are transforming research at UF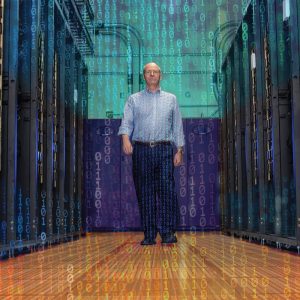 For its Summer 2021 issue of Explore magazine, UF Research shined a spotlight on AI faculty research and how it has expanded cross-campus collaborations, helping to transform UF's academic and research landscape.
"AI is being infused across our curriculum and throughout our research laboratories," said Vice President for Research David Norton, Ph.D. "Our already collaborative culture on campus has shifted into overdrive as scientists and scholars in all disciplines pursue novel ideas."


Check out the full issue: https://issuu.com/ufexploremagazine/docs/explore-ss21_ai_issuu-full_compressed.

Last week, Provost Joe Glover, Ph.D., also discussed UF's AI initiative in Forbes article. Read the full interview: https://www.forbes.com/sites/johnkoetsier/2021/09/02/ai-future-why-the-university-of-florida-added-100-ai-faculty-and-the-22nd-fastest-supercomputer-in-the-world/.

Interested in learning practical ways to apply AI?
UF's Center for Teaching Excellence recently interviewed Jasmine McNealy, Ph.D., associate professor in the College of Journalism and Communications, for the podcast Teaching Beyond the Podium. McNealy discussed practical strategies and shared useful resources to help faculty learn about AI and apply it to their teaching, no matter their discipline.

Listen to the full podcast on Spotify: https://open.spotify.com/episode/0nB1MSXCZr4WYFcsvsqmM5.