UF Health academic hub aims to advance AI in the health sciences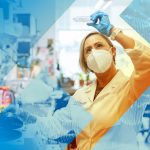 As part of UF's Artificial Intelligence, or AI, initiative, UF Health is creating an academic hub to advance AI in the health sciences, grounded in the values of community, trustworthiness, diversity, equity and inclusion. To advance this goal, UF Health is seeking faculty to join the university's growing community of researchers and clinicians developing and applying AI methods in health care delivery, biomedical discovery, and public and population health.

You can learn more about how the UF Health-affiliated colleges are using AI to further research and innovation in this spotlight: https://ai.jobs.ufl.edu/spotlight-health.html.