Florida minimum wage to increase Sept. 30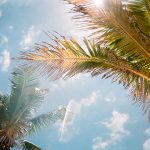 Florida's Amendment 2, which the legislature passed in November 2020, will increase Florida's minimum wage incrementally until it reaches $15 per hour in September 2026.  Effective today, Sept. 30, Florida's minimum wage will increase from $8.65 to $10. 
UF employees — including OPS, STAS and FWSP — previously earning an hourly rate less than $10 per hour received an automatic salary increase effective Sept. 27. UF already has a $15 minimum wage for TEAMS and USPS employees. 

For more information or answers to questions, please contact Classification and Compensation via email at compensation@ufl.edu or by phone at (352) 273-2842.