Vacation leave conversion paused for 2021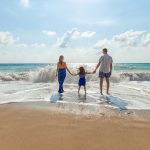 Recognizing the challenges the pandemic has created for faculty and staff and in light of the extra hours many have worked over the past year, UF faculty and staff vacation leave hours exceeding the maximum typically allowed in a calendar year will not convert to sick leave this year.

Typically, vacation leave hours over the maximum are converted to sick leave in January. For TEAMS and out-of-unit faculty, vacation balances in excess of 352 hours are converted to sick leave. In-unit faculty vacation hours in excess of 480 and USPS hours in excess of 240 are also converted to sick leave.

If you have questions regarding your leave balances or the conversion, please reach out to central-leave@ufl.edu or call (352) 392-2477.