Welcome back!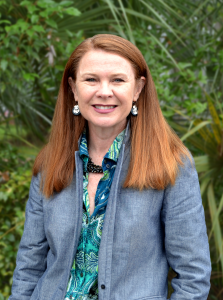 It's hard to believe fall semester is already here! If you were away for any length of time this summer, you may have missed a few things that happened, so here are a few quick items to bring you up to speed.
You'll see a lot of new faces on campus this fall. Early in the summer, UF announced three new cabinet members—Amy Hass, Mark Kaplan and Antonio Farias—and in October, we'll welcome a fourth: Nancy Paton. At last week's New Faculty Orientation, we also welcomed our first wave of faculty hired under the Faculty 500 initiative, and we're aiming to add to these numbers over the course of this coming year.
In June, President Fuchs announced a pay program for 2018-19, and in July, UFHR and University Payroll and Tax Services introduced the ability to be paid over 12 months for faculty on nine-month appointments. The deadline to enroll in the latter is Aug. 23, so interested faculty should sign up now for the upcoming academic year.
On the lighter side, we invited you to share your best summer photos with us and you responded with many truly gorgeous photos! You can see a gallery of this summer's entries on UF at Work's new Facebook page, and we invite you to follow us there and/or on Twitter. We'll be on the lookout for your news as well—and you can always submit a story for us to share with other faculty and staff through this biweekly newsletter.
Wishing you a wonderful fall semester,
Jodi Gentry
Vice President
UF Human Resources