Want to learn more about UF's Employee Education Program?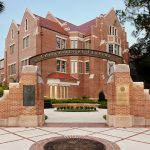 The Employee Education Program, or EEP, is a source of financial support for full-time faculty, TEAMS and USPS staff looking to gain new skills and further their professional goals. On Friday, Dec. 3, at 2 p.m., the Academic and Professional Assembly will host a virtual event where you can learn more about the EEP. 
Register: https://www.eventbrite.com/e/all-about-the-employee-education-program-eep-registration-204429603447. 

Read our spotlight on the EEP: https://news.hr.ufl.edu/education/eep-opens-doors-to-new-opportunities-for-uf-faculty-and-staff/.