Building a better employee experience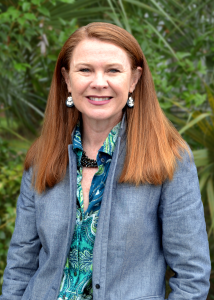 I hope everyone had an enjoyable summer! It's been a busy, exciting one for us here in UFHR. As we venture into the new academic year, I wanted to share some news about what we've been up to.
All across UFHR, we've been working hard to improve the employee experience and foster a greater sense of welcome and belonging for our faculty and staff from day one. Last week, we hosted our largest-ever New Faculty Orientation, welcoming hundreds of new faculty to the Stephen C. O'Connell Center's Exactech Arena to get them started on their journey at UF.
Through UF Engaged, we're re-envisioning our approach to staff evaluations for TEAMS employees and fostering improved performance by encouraging conversations that are clear, timely and meaningful. "Performance Notes," a new module in the myUFL system, launched in July, and we're getting UF ready for the first round of UF Engaged Quarterly Check-ins, which will begin in October.
Our expanded UF Employee Assistance Program launched earlier this month, providing improved access to mental health counselors for all faculty and staff and their families as well as worklife services such as childcare and eldercare referral, moving and relocation guidance, legal consultation and referrals, financial consultation, and more.
You can read more about the ways that several areas from across campus are working together to improve the employee experience for UF faculty and staff here.
As always, please be in touch with any feedback and suggestions. Wishing you a wonderful fall semester.
Jodi Gentry
Vice President, UF Human Resources