Enrolling in Summer B? Now's the time to apply to the EEP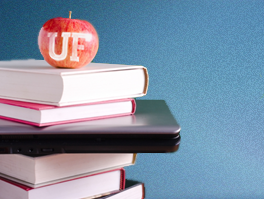 UF's Employee Education Program (EEP) is a popular benefit available to eligible faculty and staff. The program provides tuition assistance for up to six credit hours of eligible college-level courses per semester. In the summer, a combined total of six credits taken during semesters A, B and C may be covered by the EEP.
The Summer B EEP registration deadline for students attending Santa Fe is June 21, and the Summer B registration deadline for students attending UF is July 2. For program participation requirements, eligibility and other information, visit https://learn-and-grow.hr.ufl.edu/education-programs/employee-education-program/.
To find out which in-person and online summer courses qualify for EEP:
Visit the Office of the University Registrar's website and click on "Course Listings – Search" under Summer 2019. On the next page, under "Filters," select the semester and program and then under "Course Properties," select "Employee Education Program" and hit "Search."
Questions about the program? Email eep@admin.ufl.edu or call (352) 392-4626.