This year's hurricane season got off to an early start when subtropical storm Andrea formed in the Atlantic earlier this month. While forecasters expect a "near normal" hurricane season this year, it's not too soon for UF departments and individuals to revisit the university's and their own emergency plans—or, if need be, to put one in place.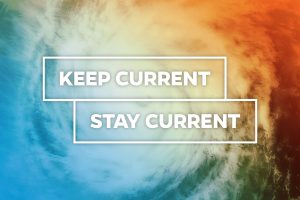 Keep Current. Stay Current.
UF's key method of communicating with UF faculty, staff and students in emergency situations is the UF Alert system. In a recent message to the UF community, UF Senior Vice President and Chief Operating Officer Charlie Lane encouraged everyone to ensure their location and emergency contact settings are up-to-date in the myUFL system so they receive UF Alerts. To make sure your information is current so you stay current on emergency notifications, log in to the myUFL system and select "Update Emergency Contact" to customize the UF Alert notifications you receive.
Other ways to stay informed
Anyone, including family members, may elect to receive UF Alerts for the Gainesville campus by downloading the GatorSafe app onto their mobile device. You can also monitor the @UF Public Safety Twitter feed, and the Florida Public Radio Emergency Network offers a free Florida Storms app to stay informed about potential weather and other hazards.
Resources to help you get prepared
UF's Emergency Management website provides a wealth of hurricane preparedness information and resources, including hurricane tracking. You can also check out this recent webinar hosted by Angie Lindsey, assistant professor in UF's Department of Family, Youth and Community Science, who shares valuable information on preparing for hurricane season, including lessons learned following hurricanes Irma and Michael.
Remember to keep current to stay current throughout the season by keeping your information up-to-date. Stay connected and stay safe this season.