In-unit faculty raises awaiting ratification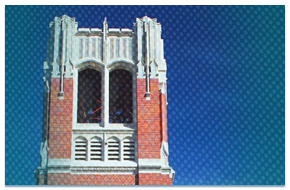 On Jan. 28, the University Board of Trustees (UBOT) held a special session to resolve the impasse between the University of Florida and the United Faculty of Florida (UFF).
Following the impasse resolution, UF Human Resource Services initially communicated that merit increases would be reflected in paychecks received on March 18. However, according to state law, the university and the union must enter into an agreement consistent with the UBOT's impasse decision and obtain both UFF and UBOT ratification of that agreement. The current delay is the result of a technical requirement of state law the UFF leadership raised and understands.
To the best of the UF administration's knowledge, UFF has not yet held a ratification vote.   The administration has discussed this with union leadership, which has assured the university that its ratification vote will take place in time for the university to implement raises after the BOT's ratification vote scheduled for March 18.  The university scheduled this special meeting as soon as possible and to allow time for UFF to hold its ratification vote.
Once approved by both groups, Human Resource Services will implement the salary increases immediately.  April 1 is the first paycheck after the vote on the ratification of UFF and the BOT and is the date salary increases are expected to take effect.