New Service Recognition event honors 25- and 30-year staff
Earlier this month, UF staff who celebrated 25 or 30 years of service in 2018 gathered for a special event in their honor hosted by the UF President's Office. UF President Kent Fuchs and Vice President for Human Resources Jodi Gentry emceed the dinner, which also included honorees' guests and was held at the Earl and Christy Powell University House.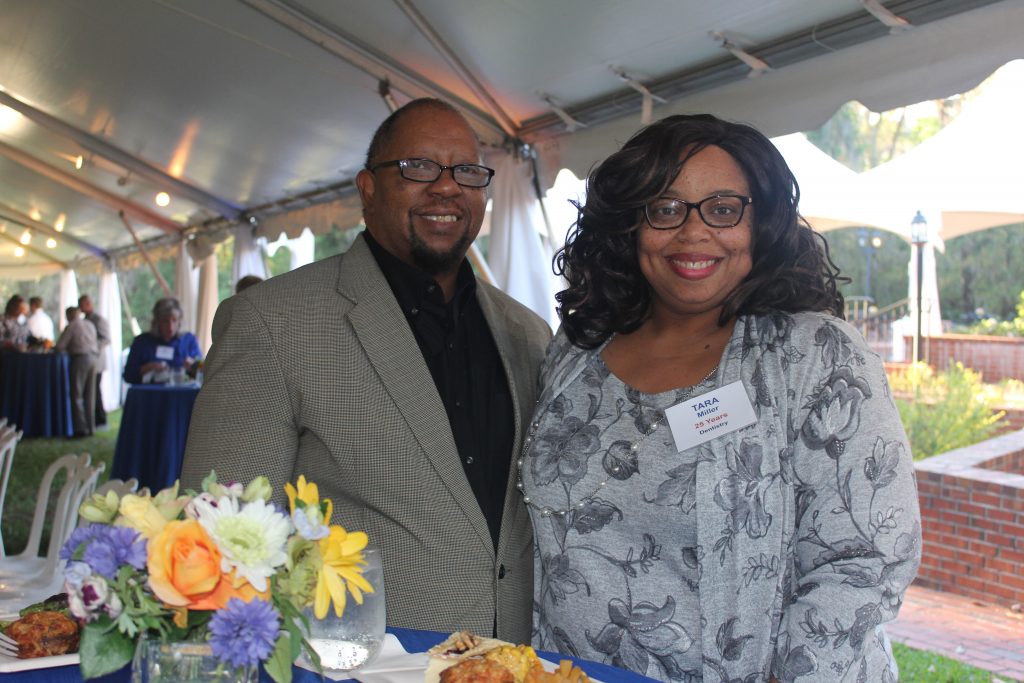 "Our university, while recognizably the same, has also been transformed, and you have been a part of that change," said Fuchs. "Our student body is far more diverse. We're not only the best university in Florida; we're among the very best universities in the nation. And we've graduated nearly 300,000 students while you have been here. Each of you has contributed to this progress and to those graduates."
Before presenting each recipient with a commemorative plaque, Fuchs reminisced with attendees about what was happening on campus and in the world when the two cohorts joined UF in 1988 and 1993 — from the creation of the Gator 1 card to comedian Jerry Seinfeld's appearance at Gator Growl for UF Homecoming.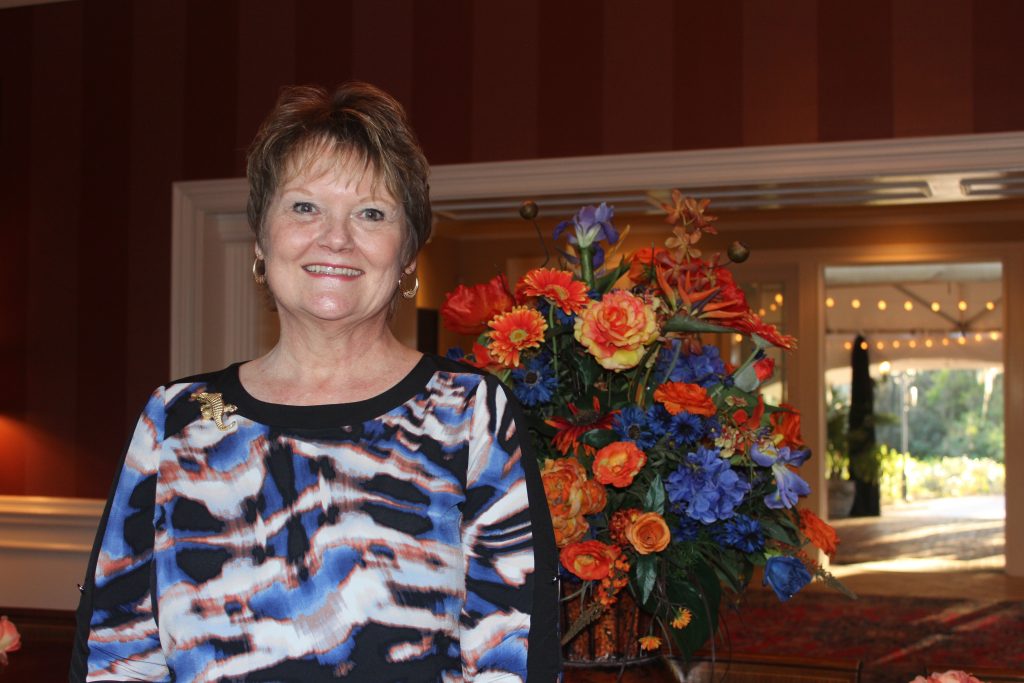 He also shared stats about the university's transformation in the past 30 years, including enrollment growth from 34,000 in 1988 to 55,500 students today; faculty growth from 2,500 professors in the late 1980s and early 1990s to 5,500 professors today; and growth in UF's operating budget from $600 million in 1988 to $2.5 billion (or $6 billion including UF's hospitals) today.
"We know that the university does not run without high-quality and dedicated staff members such as yourselves," said Gentry. "I am so proud of what university staff members do, who we are and what we are about."
Read more about UF's new and expanded Service Recognition program here. View photos from the event here.