Spring recognitions: UF faculty and staff honored at home and afar
Spring is a season for recognizing excellence, and this year, UF faculty and staff are being recognized here at home, nationally and abroad. From a Pulitzer Prize and Guggenheim Fellowships on the international stage to UF's Superior Accomplishment Awards, Champions for Change and faculty awards, there is much to celebrate this spring.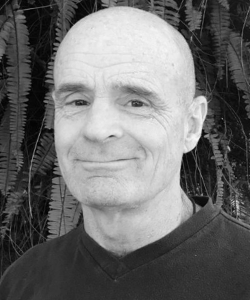 History professor Jack Davis wins Pulitzer
UF history professor Jack E. Davis won this year's Pulitzer Prize in History for his book The Gulf: The Making of an American Sea. The Pulitzer Prizes, which honor excellence in journalism and the arts, are presented annually in seven categories and are one of the world's most prestigious honors.
As reported in UF News, "When Davis first conceived of The Gulf, the Deepwater Horizon accident that dumped 130 million gallons of oil into the Gulf of Mexico had not yet happened. That Davis was writing a history of the Gulf around the same time as the largest oil spill in history was coincidental, and allowed him to focus on aspects other than the spill, which he says, 'seemed to rob the Gulf of Mexico of its true identity.'" Read more in UF News.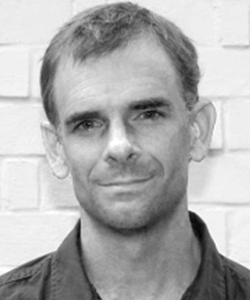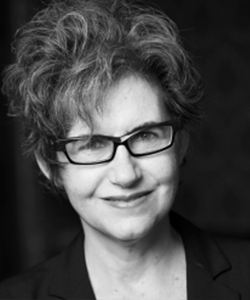 Professors Charlie Hailey and Nancy Rose Hunt named Guggenheim Fellows
Charlie Hailey, a professor in the School of Architecture, and Nancy Rose Hunt, a professor of History and African Studies, were recently named 2018 Guggenheim Fellows. The fellowships are awarded to those who have already demonstrated exceptional capacity for scholarship or creative ability in the arts, and are meant to further the development of scholars and artists.
Hailey's work has explored camping as place-making and camps as contemporary global spaces, as well as the process of combining public interest design with actual construction. Hunt, who has extensively researched violence and reproduction in central Africa, is working on a project that will join images and words to dreaming in the ex-Belgian Congo. Learn more about Hailey and Hunt.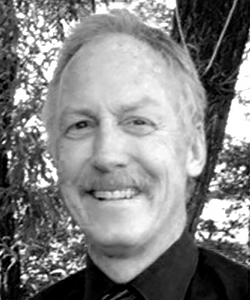 IFAS REC director elected to AAAS
Roger Kjelgren, director of IFAS' Mid-Florida Research and Education Center, was recently elected to the American Association for the Advancement of Science (AAAS), an international nonprofit dedicated to advancing science for the benefit of all people. Kjelgren is a tree physiologist focusing on urban horticulture, forestry and agriculture. Election as a fellow of AAAS is an honor bestowed upon members by their peers. Fellows are recognized for meritorious efforts to advance science or its applications.
Superior Accomplishment Awards honor outstanding and meritorious service

Nearly 400 employees gathered at the J. Wayne Reitz Union's Grand Ballroom last month for the 2018 Superior Accomplishment Awards ceremony. The annual program recognizes staff and faculty members who provide outstanding and meritorious service, efficiency and/or economy, or who contribute to the quality of life for students and employees.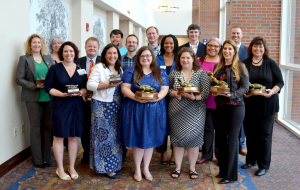 The individuals who received awards at the university level, the Superior Accomplishment Awards' highest honors, were Sharon Burney of the African American Studies Program (Diversity and Inclusion category), James Ellis of IFAS (Academic Personnel), Rebecca Gilreath of Housing and Residence Education (Community Service), Jennifer Gove-Cooper of the College of Engineering (Administrative/Supervisory), Tiffany Griffith of the Stephen C. O'Connell Center (Administrative/Professional), Adam Pacetti of the Whitney Laboratory for Marine Bioscience (Support Services), Vivian Raymond of Facilities Services (Clerical/Office Support) and Ana Vargas of IFAS (Scientific/Technical).
Four individuals received the Jeffrey A. Gabor Employee Recognition Award, sponsored by the Gabor Agency: Lyle Buss of IFAS, Carolynn Komanski of Housing and Residence Education, Jeremiah McInnis of Transportation and Parking Services and Donna Moore of the Counseling and Wellness Center.
Recipients of the Standard Insurance Employee Recognition Awards were Keegan Ashbee of Recreational Sports, Chadia Hammond of the Office of the University Registrar, Jacqueline Baron Lee of the College of Medicine and Robert Phillips of Smathers Libraries.
UF's Superior Accomplishment Awards program was developed to recognize deserving university employees. The program is coordinated by UF Human Resources (UFHR). Learn more.

Celebrating Champions for Change in sustainability, health and wellness
UF's Office of Sustainability and the Healthy Gators Coalition recognized nine individuals and groups during the annual Champions for Change awards ceremony last month. The awards are presented to those who have made significant contributions in the areas of sustainability and health at UF.
This year's Champions for Change winners in the category of Health and Wellbeing were Tammy Bleeker of the Division of Pediatric Medical Education in the College of Medicine; Jacqueline Allegra Curnick, a graduate student in the Master of Sustainable Development Practice Program; Teresa Drake of the Intimate Partner Violence Assistance Clinic at the Levin College of Law; and Emily Sullivan of UF Health-Shands Children's Hospital.
Winners from the category of Sustainability were Sabina Osman, a sustainability studies and business management graduate student; Marianne Schmink of the Center for Latin American Studies; Amy Stein of the Levin College of Law; the staff and team at the Alan and Cathy Hitchcock Field and Fork Pantry; and the Student Compost Cooperative.
"Every year, the nominations become increasingly competitive," said Matt Williams, director of the Office of Sustainability. "There are so many incredible people at UF who are working to make this campus a more sustainable and healthy place to learn, work and grow, and we are honored to be able to recognize and celebrate their efforts through the Champions for Change award program." Learn more.
Faculty recognized for teaching and advising
Each year, UF recognizes outstanding teachers and advisers across campus by presenting teaching and advising awards. These awards are intended to encourage and reward excellence, innovation and effectiveness in teaching or advising. The 2018 Teaching Award winners are Vincent Adejumo of the Department of African American Studies, Ellen Christine Davis of the Department of Biology, Maria Korolev of the Department of Chemistry, Kate Ratliff of the Department of Psychology and Jennifer Rothschild of the Department of Philosophy. The 2018 Faculty Mentor/Advising Award winners are Marina Klimenko of Department of Psychology and Thomas Knight of the Department of Economics.
Additionally, awards are given each year to at least five faculty doctoral advisors to recognize excellence in doctoral student mentoring. The Doctoral Dissertation Advisor/Mentoring Award winners for 2017-2018 are Russell Bauer of the Department of Clinical and Health Psychology, Marsha Bryant of the Department of English, Evangelos A. Christou of the Department of Applied Physiology and Kinesiology, Hartmut Derendorf of the Department of Pharmaceutics and R. Raymond Issa of the Center for Advanced Construction Information Modeling.
The 2017-2018 Professional Adviser of the Year and Teacher of the Year awards were also announced this spring. DeEtta Rhodes of the College of Health and Human Performance received the professional adviser award and Julia Varnes of the College of Health and Human Performance received the teacher of the year award.
While we hoped to capture as many recent university-level and national awards as we could, we know this list may not be comprehensive. If you have a recent award or honor to share, please feel free to email UF at Work.