UF Faculty and Staff Climate Survey results coming this June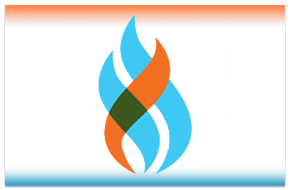 In June, the University of Florida will receive a report outlining high-level summaries of the findings from the UF Faculty and Staff Climate Survey conducted last fall by the independent consulting firm of Rankin & Associates.
Designed to help determine how well the university fosters an overall sense of belonging for its faculty and staff while leveraging the uniqueness of the people who work here, the UF Faculty and Staff Climate Survey was available for completion from Oct. 27 through Nov. 27 of 2015. Nearly 5,600 faculty and staff participated in the survey, resulting in an overall response rate of 36.1 percent.
Dr. Sue Rankin, faculty emeritus at Penn State University and a senior research associate with the Center for the Study of Higher Education, will visit UF on June 13 and 14 to discuss the findings and results with the UF Cabinet and deans as well as the President's Council on Diversity.  In addition, two large general meetings will be held for interested faculty and staff, one of which will be live streamed for those who prefer not to or cannot attend in-person. Dr. Rankin will also return to campus in the fall to provide similar sessions for those who will not be on campus over the summer.
Over the summer and early this fall, UF will begin to hold forums to provide the campus community with opportunities to discuss the results and to share their thoughts about areas on which the university should focus. Other forms of campus involvement will also be identified in an effort to shift from discussion of the results to identifying action items and next steps.  From the results and discussions, the UF Climate Study Work Group expects to identify specific action items that can be accomplished in the next year.
Further details about meeting times and locations will be provided in future issues of the InfoGator and via other campus media. If you have questions or concerns in the meantime, please contact one of the Climate Study Work Group chairs listed below. For more information about the UF Faculty & Staff Climate Initiative, please visit http://president.ufl.edu/initiatives/uf-faculty-and-staff-climate-survey/.
Climate Study Work Group Chairs
Mr. Ronald L. Anderson
Chair, UF President's Council on Diversity
UF Ombuds
Phone: 352-392-1308
Fax: 352-392-1350
E-mail: randerson@aa.ufl.edu
Ms. Jodi Gentry, Assistant Vice President
Office of Human Resource Services
Phone:  (352) 392-1075
Fax:  (352) 392-1055
E-mail:  jodi-gentry@ufl.edu
Dr. Angel Kwolek-Folland
Associate Provost for Academic and Faculty Affairs
Phone: 352-392-4792
Fax: 352-392-5155
E-mail: akf@aa.ufl.edu