UF faculty provide Canvas guide to support non-English speaking community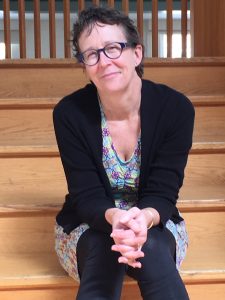 After learning Alachua County Public Schools would be using the same Canvas learning management system this fall that UF uses, Associate Professor Trysh Travis began to worry. She wasn't concerned about the children: they were adaptable and would learn the new system quickly. Instead, she was thinking about the already stressed family members who would be overseeing kids' online learning — working parents or older relatives who had no prior experience with a thing like Canvas. What UF faculty and students see as the nuances and power of Learning Management Software would to them be just more hassle. When she thought about the high numbers of ESOL students in Alachua County schools, her worry to changed to full-blown panic.
But when she thought about the other faculty members she knew who were also parents of school-aged kids, she realized there was a solution.
Travis had written a Guide to Canvas for instructors in the College of Liberal Arts and Sciences this summer. She shifted her perspective and penned a brief overview for non-specialists, explaining what Canvas is and how it works for students, teachers, and the educational organization as a whole. Then she turned to UF's departments of Spanish and Portuguese and Languages, Literatures, and Cultures (LLC) — and enlisted eight translators to create versions of "A Family Guide to Canvas" in the most common languages other than English spoken in the homes of ACSP's 800 active language learners.
Ultimately, Travis had to look beyond even UF's capac​ious foreign language capacity to meet the needs of the county's very diverse student body. Korean, Hindi, and Farsi translators came from the friend network of her daughter, a student at Westwood Middle School, which is one of the District's designated ESOL schools.
Gillian Lord, chair of the Department of Spanish and Portuguese, and Quinn Hansen, a lecturer in that unit, provided the Spanish and Portuguese translations. Faculty from LLC who volunteered their time included Associate Professor Youssef Haddad (Arabic), Associate Professor Benjamin Hebblethwaite (Haitian Creole), and Assistant Professor Stephan Kory (Chinese). All have children in Alachua County Schools and all devoted time to the project during the last free week before their own classes began.
"When I talked with an ACPS Instructional Technology specialist to get a few details on how their Canvas was configured, I tried to offer her some sympathy," Travis explained. "'Yes, we're really scrambling at UF, too!' and that kind of thing. But she wasn't having any of it.
"'You've known all summer that you'd be using Canvas to teach this fall,' was her response. 'We found out three weeks ago.' And she's right.
"UF faculty can't do much to help K-12 classroom teachers in this situation. But if we can at least help a few parents help their kids, we're doing something."
You can check out the guide here: